Find the Best Places to Volunteer Abroad for Affordable Prices
There are hundreds of possible volunteer abroad options, so how can you find the cheapest and best one for you?
Forget the over-priced profit driven companies, we are a respectable non-profit with the lowest fees in the field.
Not sure which program best suits your skills and interests? We have hundreds of amazing projects for you to choose from.
Our fees cover all basic costs such as meals, accommodation, local support and project supervision, and are given directly to those providing these in your destination country.
Spend your money wisely. All of our programs are authentic and driven by community need.
Guaranteed lowest program fees in the US – starting from $100 - $200 per week.
18 countries, 200 projects and thousands of happy volunteers since 2003.
Best Place to Volunteer Abroad in Affordable Prices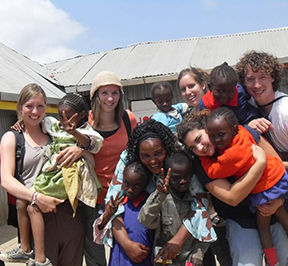 Have you ever wondered what is the Best place to volunteer abroad? Do you dream of visiting another country and seeing it through the eyes of a local? Do you want to explore the landscape and culture but avoid the usual tourist traps? Are you looking for an authentic experience abroad, beyond the standard tourist circuit Then Global Crossroads could offer the perfect volunteer trip for you.
They have a wide range of affordable and hands-on programs in the best places to volunteer in the world. Whether you dream of caring for marine life in tropical Costa Rica or helping prevent the spread of HIV/AIDS in Uganda, consider Global Crossroads wide range of opportunities and find the Best place to volunteer abroad for you.
The benefits of volunteering abroad
There are many benefits to volunteering abroad. Read on to find out more.
It is difficult to quantify the Best place to volunteer abroad as every individual will have different needs and interests in a location.
However what you can be sure of, is that by taking part in a Best place to volunteer abroad program, you'll be helping providing a valuable resource to the organisations you work with and the people or animals you help.
Despite the best efforts of projects and organisations across the world to deliver valuable improvement to the lives of others, funding and resource issues often hamper their ability to deliver their goals. As a volunteer you help to overcome this by taking a hands on role working with communities across the world.
Not only does this improve the lives of others but by volunteering in the best places to volunteer in the world you also get to experience a country and culture through the eyes of locals. As you discover what it's like to live in diverse and exciting locations, so your knowledge and understanding of the world will develop, impacting your perspective and life decisions for the future.
Maybe it will shape your future career, perhaps it will alter the way you interact with others on a daily basis. Whatever the outcome it will help you to consider your impact on others in the future and reshape your focus for years to come.
Globalcrossroad Best Place to Volunteer Abroad in Affordable Prices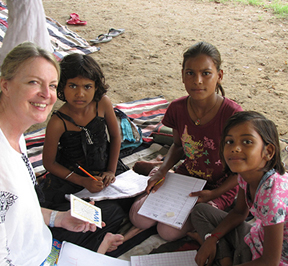 If you want to volunteer abroad but are unsure of where to go, then Global Crossroads have selected affordable programs in the best places to volunteer in the world for you to choose from.
A great project in Costa Rica, which is one of the countries often voted one of the best places to volunteer in the world. In this project the volunteer will be assisting an NGO helping to empower Costa Rican women by teaching them essential skills and offering handicraft workshops. This project is also a great way of exploring local culture and making new friends.
Conservation is not just about caring for animals and their habitats, but educating people about these to protect them for future generations. Imagine taking a hands-on role educating the public on wide ranging topics such as sharks and whales, breeding and rescue of marine animals, in the bio-diverse and beautiful country of Costa Rica. In one of the best places to volunteer in the world, you'll find yourself working with local nature reserves and park authorities to deliver care to animals and education to the public.
Many children in Mexico have difficulty accessing the educational support they. This is made even more difficult if they have learning or physical disabilities. This Best place to volunteer abroad program helps to change that. The special education school in Mexico offers children with learning and physical disabilities something different to the regular school system. You'll help to give each child the attention they deserve, maximising the benefit they get from the schooling program. Assisting teachers and therapists, you could find yourself working with all age groups while experiencing the rich and vibrant culture of Mexico one of the best places to volunteer abroad.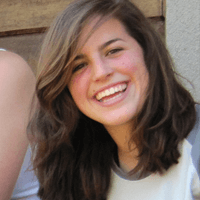 It was all worth it. I treasured the intimate moments travelling and experiencing together
Jessica Mills
- USA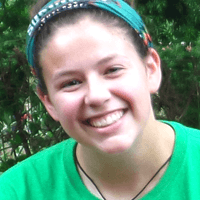 I was not ready to leave when my two months were up. It was an unforgettable experience.
Roberta Quis
- Australia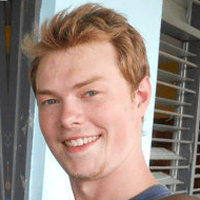 This was an amazing trip. I was immersed in new experiences, cultures, languages and people.
Kenneth Janes
- Canada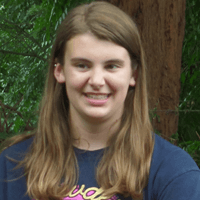 This experience was both exceptional and valuable. Project was extremely enlightening.
Lindsay Scott
- Germany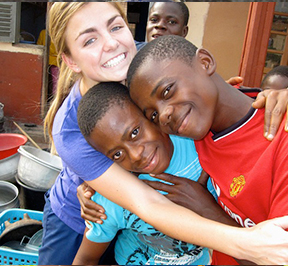 As one of the poorest countries in the world, Cambodia is a country not only struggling with poverty but also trying to heal the scars of the Khmer Rouge regime. Cambodians have established NGOs in the last ten years to help them rebuild communities and their stunning country. This Best place to volunteer abroad program offers you the chance to use your skills and knowledge to help communities raise fund and implement development problems to combat poverty and raise the standard of living. Based in Phnom Penh, you'll experience the culture of Cambodia while helping to improve lives.
Could Uganda be one of the best places to volunteer in the world for you? Exotic and interesting, Uganda is a rich and diverse country, however the HIV epidemic has devastated the population. Ugandan children are often born to AIDs infected parents and the disease continues to spread. By taking part in this Best place to volunteer abroad program you can help to raise awareness of HIV and educate locals to reduce the transmission of the disease. Help Uganda tackle HIV and positively change the lives of many people, while exploring and experiencing the country and culture through the eyes of the locals.
Despite being a popular tourist destination, Cape Town still suffers with socio-economic disparity. While some live in luxury, others live a life of poverty and neglect. This is particularly the case for orphaned children. Despite their best efforts, lack of funds hamper the efforts of orphanages to provide for the children they care for. You can help to combat this in the best places to volunteer in the world. Help feed, clothe, play and care for children and adults in this challenging and worthwhile role.
As China aims to modernise and develop, its demand for English teachers grows. While in cities this resource is readily available, this is less so in rural areas. As the children of farmers and the working-class, good quality English education offers them the opportunity to compete for jobs and a better future. As a volunteer you can help students to access English conversation education in a Best place to volunteer abroad program.
Consider programs in the Best places to volunteer in the world and help to make a difference to the lives of people, animals and habitats across the world. Whether it be teaching English in China or helping to rebuild communities in Cambodia that interests you, contact Global Crossroads today to discuss the Best place to volunteer abroad program for you!