Are you interested in giving your time to help those in need, in poverty, and in despair, by volunteering abroad without paying high fees?
We have many affordable special programs where you can make a lifelong difference to disadvantaged people.
Safe and well organized programs designed to make a truly meaningful difference
Low fees which no cut for middle men

Lots of choices - which means there's a project to suit everyone

An amazing opportunity to see a world you may never experience otherwise
Contribute to one of many truly meaningful projects
Take a minute to complete the form and we will be in touch.
Volunteer Work in Poor Countries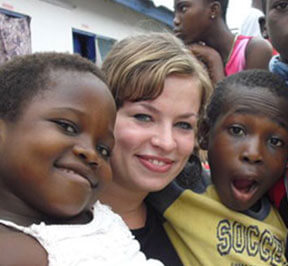 Do you imagine what your life could be like if you tried doing Volunteer work in poor countries?
Can you picture yourself working with elephants in Thailand, helping community development in Argentina or working with street children in Peru?
The folks behind Global Crossroad know just how impactful volunteering opportunities in poor countries really is. It's so much more than just being a tourist—doing volunteer work in poor countries means you get to interact one-on-one with local community members.
That's where Global Crossroad comes in: we're proud to help you find the perfect program from our huge selection of opportunities that are all safe, cost-effective, and fulfilling.
Globalcrossroad Best Inexpensive Volunteer Work in Poor Countries Programs
Explore these options from Globalcrossroad's best—and most affordable—programs for volunteer work in poor countries.
If you want to volunteer abroad in poor countries, Argentina is definitely a great place to do it.
Volunteers suited to this program will have a love for children, and ideally some experience working with special need kids, or those with disabilities. For this project, you'll work 30 hours each week caring for and playing children who are differently abled.
An ideal position for compassionate people who enjoy spending time with kids.
Voluntary work abroad in poor countries never looked so good. With this idyllic project, you can live it up in one of the world's most beautiful countries all while giving support to elephants.
Volunteers will be based in Surin, Thailand, and must speak good English to communicate. You'll be responsible for playing with the elephants, as well as daily maintenance and care. These tasks include bathing and feeding the elephants, and cleaning up.
With so many volunteering opportunities in poor countries, it's tough to know which is right for you. For volunteers with a passion for Africa and a good grasp on the English language, this program is perfect.
Teaching English in Uganda requires volunteers to be enthusiastic, adaptable, and hardworking. For this position, you'll be working up to 30 hours per week in Kampala. You'll teach lessons, give art activities, and help with extracurricular.
In the Indian cities of Delhi, Jaipur, and Agra, many children live in orphanages. This sad reality is true for many places, which is why doing work for volunteer abroad in poor countries is so important.
For this placement, volunteers will spend their days caring for the many children, including playing with them and teaching them to speak English. Other duties include helping with daily hygiene practices, supporting the kitchen staff, and performing administrative tasks.
For those wanting to delve into voluntary work abroad in poor countries supporting street kids in stunning Peru is a great idea. Through this exciting program, volunteers will get to connect with local community members and interact one-on-one with children living on the street.
Simply spending time with these underserved children can make a big difference in their life. Working 30 hours per week, you'll also help them learn English, and support other types of education endeavors.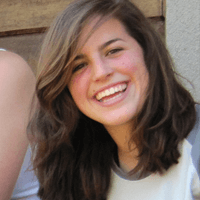 It was all worth it. I treasured the intimate moments travelling and experiencing together
Jessica Mills
- USA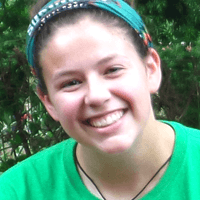 I was not ready to leave when my two months were up. It was an unforgettable experience.
Roberta Quis
- Australia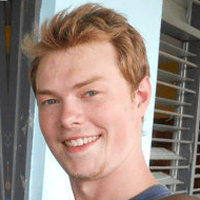 This was an amazing trip. I was immersed in new experiences, cultures, languages and people.
Kenneth Janes
- Canada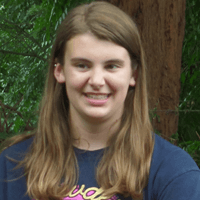 This experience was both exceptional and valuable. Project was extremely enlightening.
Lindsay Scott
- Germany
Volunteering opportunities in poor countries are often the best way to expand your own horizons—and a great example is this program for cultural conservation in Kenya.
Volunteers will be based in the Maasai region of Kenya, where they will work with the local Maasai tribe daily. Tasks will range greatly depending on volunteers' interests, but will include preserving the local culture, and teaching English.
A wonderful opportunity for those interested in traditional cultures.
Programs to volunteer abroad in poor countries can sometimes be aimed at people with a specific skill-set. Such is true for this valuable position in Costa Rica.
Volunteers here must be at least 18 years old, and have training in CPR and First Aid—more healthcare experience is welcome. You'll get to work alongside local professionals at clinics and hospitals.
Tasks will range from interacting with patients, checking vital signs, and taking care of documentation. Volunteers are also encouraged to learn basic Spanish before coming.
Voluntary work abroad in poor countries is always fulfilling, but some opportunities will be more in tune with your interests than others.
If you're curious about religion, then teaching English to Buddhist monks will offer a world of education for you.
Having conversations with young monks to improve their English will be your main task. Volunteers don't need any special training for this position, but they must display respect for Buddhist practices at all times.
When you involve yourself in volunteer work in poor countries everyone benefits. You learn invaluable things about another culture and way of life. But you also help to increase cultural awareness in the community you visit.
Spreading your skills to other places in need is as rewarding as it sounds. And you'll also get to take your newfound knowledge to share with your colleagues and friends when you go back home.
Whether you're interested in volunteer abroad in poor countries helping young children, or supporting animal conservation, Global Crossroad provides a thorough selection of the world's top volunteer programs. It's time to really seize the day!
The benefits of volunteer work in poor countries
The benefits of doing volunteer work in poor countries are abundant. Local professionals are happy to not only see you, but also share their skills with you.
In addition to gaining knowledge, you'll also impart your own set of talents and insight to the local community. Rather than being just another traveler, voluntary work abroad in poor countries lets you truly give back to the places you explore. But in order to have a successful experience with volunteer work in poor countries you need to know which programs are the best, and most affordable.
For instance, imagine you're teaching English to Buddhist monks in Nepal. The amount of wisdom that you'll take away from this endeavor will surely be priceless.
Learning about Buddhism first-hand through monks is the best way to get insight into this fascinating religion. Voluntary work abroad in poor countries also opens your mind to different ways of life.
Seeing the conditions in which the monks live, as well as Nepalese people in general, will teach you more than any textbook can. While they don't have much in terms of possessions or money (compared to people in the West), Nepalese people are full of life and spirit. There's no question that your priorities will be realigned when you return home.
So if you're keen to get started living the exciting life you always dreamed for yourself, you've come to the right place. Global Crossroad provides you with the best selection of volunteer work in poor countries. Read on to find out which program for voluntary work abroad in poor countries is calling to your soul!