Do you want to get a unique internship experience?
Looking for an internship in Ghana that is reasonably priced?
The most affordable price, guaranteed. Starts at $85

Pay your fees directly to the host families

Security is our primary concern along with the best of services provided by experienced staff

A wide range of internship programs available… choose what suits you the best
Pamper yourself with the most splendid travelling opportunity through our world famous internship projects. You contribute your time and effort and we promise you a memory of a lifetime. Global Crossroad offers you internship projects in Ghana at the most affordable rates. Tagged as the best priced internship projects, these will bring a different dimension to your life and transform it forever.

This African country will not fail to fascinate you with its majestic mountains, mud roads and a wide range of flora and fauna. Holding the tag of second largest producer of cocoa beans, the country was previously famous for gold. Exploring this country will unveil its most diverse wildlife, epic mountain ranges, tropical deserts, and local food with the most distinctive flavors. Believed as a country where the first humans ever lived has a history of long human civilization, colonial past and profound heritage. From national parks, lakes, wetlands to museums and historical sites, there are ample scopes of knowing the country and its roots. Make your trip to Ghana as rocking as the heart pounding drum beats and lively music. Discover for yourself while serving for the poor and needy by joining our internship projects in Ghana.

If you think Ghana can mesmerize you, contact us now! We will help you live it for real.
Fees and Dates
All Internship projects begin on the 1st and 3rd Mondays of each month.
Acknowledging that the intern's time and efforts are valuable, we offer our internship programs at the most affordable rates. Except our registration fee of $299, our fee starts as low as $85. We follow a unique and transparent fee model. You can click the link to get the detailed information about internship fees in Ghana.
http://www.globalcrossroad.com/ghana/volunteer_in_ghana.php#pf
Internship projects in orphanages in Ghana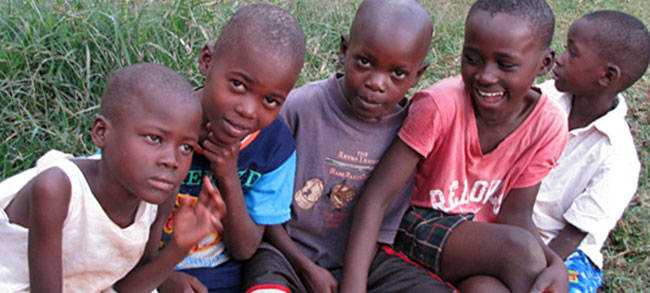 Most of the children in Ghana are left behind to die or rot in streets as a result of striking poverty, illiteracy, increasing challenges of HIV AIDS and other social problems. Addressing this issue, Global Crossroad extends its hands to support these children and provide them with shelter, food, education and all the love and affection they deserve. Join our internship project in orphanages if you think you can help these destitute children and change their life forever.

The local orphanage centers in Ghana are very poorly managed without any strong financial aid and lack in skilled manpower and resources. Interns will have to work in all the divisions of the orphanage centers. Interns can teach English to the little children and help them with other subjects like maths, science, history and geography. Interns can either teach them in the orphanage or local schools. Besides teaching, interns can help the children develop skills on wood carving, handicrafts, painting, drawing, logical reasoning, creativity and critical thinking. Tours and extracurricular activities can be arranged to keep them engaged. Interns can also help the management in cooking, cleaning and day to day tasks. Children can be guided in their home works, personal hygiene and daily chores.

Being a part of the internship project to serve a country that desperately needs your assistance will prove to be a great work of humanity. Dedicating your time and effort to help these children better their lives will be rewarding experience. It is the priceless smile appearing on their faces will matter the most while you endow them with love and care. You will have a memory of lifetime sharing your time and experiences with these kids and reading from their about their hardships and struggle. Encounter a different life in Ghana amidst the beautiful landscapes and abundant flora and fauna.

The internship project entails dealing with children hence it is very important for the interns to have a soft heart for children. Interns should be loving, caring and should know how to deal with children. Interns are expected to be hardworking, patient and flexible.
English teaching internship project in Ghana
The worldwide recognition and acceptance of English language has influenced in its higher demand among the youths in Ghana. But due to poverty, not every child has the privilege of acquiring English knowledge. English is taught only in private schools which are expensive enough for the middle and low class families to afford. With our English teaching internship project, we place our interns in local government or public schools to endow these children with learning opportunities.

The tasks and roles in a school may vary as per your skills and interests. Interns can focus on teaching English and improve the grammar, punctuation and vocabulary of these children along with enhancing reading, writing, listening and speaking skills. Besides English, interns can also help the students with other subjects. The schools follow a fix curriculum hence interns will have to follow the same. If needed, interns can revise the curriculum as per the requirements or change methods of teaching to make the learning more interesting. Interns shall be provided with all the necessary resources and materials required for teaching.

English teaching internship project is highly beneficial to those willing to take teaching as their profession. Internship in Ghana will not only help them understand the class room dynamics but hone their teaching skills and techniques. This is the best opportunity to acquire firsthand experience on teaching. Add to it, teaching the unfortunate children in the country boasting of its long human history and rich cultural heritage. Nothing can be compared to this experience of a lifetime that will enrich other's life and most certainly yours.

This project requires no specific skills or qualifications. The interns can teach as many subjects as they like. No certification or experience in teaching is required but do provide us the details if you are major in any of the subjects. Interns must be passionate to share their knowledge in English and should be willing to work with children.
Medical/Healthcare internship project in Ghana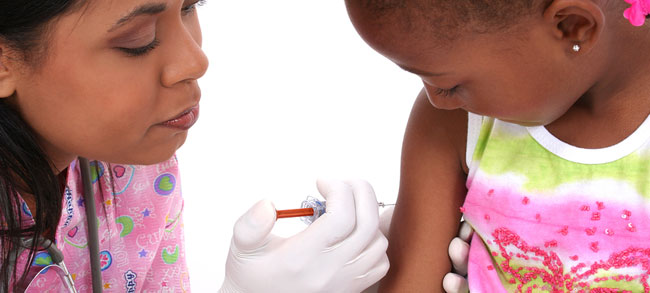 Poverty and illiteracy has resulted in lack of awareness among the people of Ghana to maintain their health standard and prevent from communicable diseases. Global Crossroad offers medical and healthcare internship project in Ghana aiming to decrease the mortality rate of Ghana, improving the health of its people and generating awareness to maintain a healthy living and preventing the people from health hazards. Work as an intern and help the people of Ghana experience a healthy living leading to a quality life.

The duties of an intern may vary as per their education, skills, interest and qualifications. The interns can simply observe and learn or lend a hand with the medical procedures. Interns shall be assisting the local doctors or nurses and following their lead on examining patients, conducting surgeries and treating them. Interns can involve themselves with first aid care, taking blood pressure and measuring temperature and provide counseling relating to disease prevention. Interns can try their hands on any departments such as Gynecology, Neurology, Orthopedics, Obstetrics, Pediatrics and Surgery.

We present you world class internship abroad projects offering a wide scope of learning opportunities. With on the field experience in local hospitals and clinics under the supervision of matured and qualified doctors, this internship project can be life changing. Interns who are willing to study or practice medicine in future will be at great advantage. Nothing compares to the satisfaction you feel when a life is saved. With your little time and effort you will be contributing to a larger community who will in return endow you with immense blessings and appreciation. You will be enchanted with the African celebrations, lively music and mystifying beauty throughout your stay at Ghana.

Interns are required to show a proof of their medical credentials as a doctor, nurse, therapist or counselor. A medical background is must to enroll in this internship project. Besides the credentials, interns should be patient, calm and should be able to work under pressure without panicking.
Internship Programs to Create HIV/AIDS Awareness in Ghana
HIV AIDS is an issue of major concern in many of the African countries. Every year millions of African people die of this deadly disease. Internship project for HIV AIDS awareness is an initiation to stop its spread further and aware the people of its causes and preventive measures. If you are concerned about this issue, and want to prevent it further, join our internship project in Ghana and contribute in saving human lives.

The HIV AIDS awareness internship project focuses on two areas i.e. treating infected patients and second creating awareness among the people. Interns will have to work for a local NGO and support the HIV infected patients directly by distributing medicines, food, clothes, and other medical aids. You can also guide the patients with essentials to healthy living, nutritional facts and sanitation tips. You can also help the centre with works related to documentation and record keeping of the patients. You can spend time with the patients and treat them with love and care. Interns can also engage themselves in launching awareness programs to make the people aware of its transmission, its symptoms and preventive measures. Interns can conduct counseling, seminars, workshops or trainings to educate people of this hazardous disease. Interns can talk about contraceptive devices and ways to avoid from this disease.

Interns should be eager to work with people infected with HIV AIDS. Interns should be compassionate and patient while dealing with the patients. No skills or qualifications are required to join our internship project. You need a strong heart to deal with this issue and coping behavior to interact with patients.
Supervision and Field support
In our internship programs, the interns are directed by a group of mentors or supervisors for a proper guidance and effective learning. These supervisors are experienced and qualified in their respective fields and will ensure the interns face no problems while their stay at Ghana. They are most likely to be the head of the project you are assigned on. You might have to pay an additional cost to the supervisors depending upon your qualifications and time allotted by the supervisors. Please communicate with our office or our country coordinator if you need personal supervision to help you in your completion of your internship project.
College credit for internship project in Ghana
Global Crossroad does not provide our interns with college credit for internship projects. Our local office or your supervisor will provide you with a letter and certificate on the completion of your program verifying your work as an intern and your job responsibilities as an intern. You can earn an academic credit for internship projects at Ghana by pre arranging the project with your college/university. The students shall have to coordinate with their faculties and professors regarding the college credit for internship prior to applying for Global Crossroad.
Room/Food
Global Crossroad arranges for accommodations, meals and supervision of all our interns all throughout their stay in Ghana. We have a home base in Ghana about an hour drive from Accra. The home base comprises of comfortable bedrooms equipped with all the basic facilities to ensure a homely environment for our interns. The home base is clean and furnished and is located in a community that is safe and secure. We do not compromise with the quality of services and security of our interns. You will get to make many friends and share experiences while you stay at home base as you will be sharing your space with many other interns from different parts of the world.

Depending upon the season and flow of interns we might have to locate the interns at host families. The host families are socially recognized and well reputed members of the community. They are used to having international visitors staying at their house. With an experience of hosting our interns, they will ensure 100% quality in accommodations, meal and other facilities. No matter where you are located, we will ensure that your accommodation is clean, secured and comfortable.

We have meal arrangements for interns i.e. breakfast, lunch and dinner. Generally, breakfast and dinner is served at the home base and lunch is provided at the project center. The foods are fresh, nutritious and typical local food giving you a taste of authentic African flavor. Close to the home base are local markets, local bus station, restaurant and internet cafes where you can indulge in shopping and internet surfing.

Our in-country coordinator will be accessible for your assistance 24/7 and can be asked for any kind of help or information required. Our local staffs will be available any time via phone, email or personal meetings. You shall be handed over a personalized internship placement document detailing your accommodations, food arrangements and contact details of the local staffs and coordinator before your arrival at the project center.
Free time
Weekends and evenings are the time of self discovery and learning. While you spend entire day serving the communities, evenings and weekends are the times to explore the country and broaden the horizon of your knowledge. We do not make arrangement for sightseeing, tours or recreational activities but our local staffs and in-country coordinator will be more than glad to provide you with as much assistance required. You can be helped regarding city guides, tours and travels. Ghana has in stored for you many attractions that will allure you along with the rich cultural heritage, national parks, deserts, museums, wildlife and scenic views. Give yourself a treat with the local street food that lingers in your taste buds long after you have had it. Do not forget to enjoy to the tunes of African music. You will have a memory of lifetime!