Volunteer at Orphanages Abroad Projects
Could you help give orphaned children a better start in life?
Just a week or two of your time will help children develop both hope and practical skills for a better future.
Volunteer with a friend or sign up alone – either way you'll meet lots of new people and have an amazing time.

Volunteers gain as much from the program as the disadvantaged children they spend quality time with.

Programs run across Asia, Africa and South America, as well as Mexico.
Guaranteed lowest program fees in the US – starting from $100 - $200 per week.
18 countries, 200 projects and thousands of happy volunteers since 2003
Low Cost volunteer At Orphanages Abroad Projects
Are you interested in the idea to volunteer at orphanages abroad? Do you have a passion for working with children? Do you feel a desire to help some of the world's most disadvantaged children? If this sounds like you, then volunteering in orphanages abroad could just be the experience you have been looking for.
Here ta Globalcrossroads we work hard to make sure you have all the information that you need to plan an amazing volunteering experience. We want to connect volunteers with orphanages around the world to ensure those who need help are able to get it. With volunteering becoming a right of passage during summer breaks or gap years make sure you decide to book your trip soon.
Simply choose from one of Globalcrossroads Volunteering at orphanages abroad projects and get ready to make a difference to the future generation.
Benefits of Being a Volunteer at Orphanages Abroad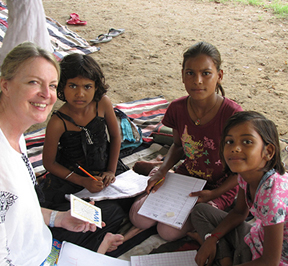 It is no longer a closely held secret that volunteering is good for both the volunteer and the organisation that they are assisting. The benefits to the organisation you volunteer with are obvious.
They will gain your knowledge, expertise and time, which is especially important for orphanages that often cannot afford to pay for additional workers. But, as many have now realised, volunteering at orphanages abroad is also great for the volunteer.
Research has been conducted into the benefits of volunteering and has uncovered a range of benefits. Those who volunteer in orphanages abroad are able to gain valuable experience that has helped them to find paid employment, negotiate a raise or get a promotion.
In addition to this, by being exposed to new and interesting cultures abroad you can broaden your mind and even begin working on learning a new language. You also cannot discount the feel good factor of helping children who have little, or nothing.
Children are innocent of wrongdoings and unfortunately suffer the most from poor living conditions. Working in orphanages allows you to brighten the lives of these youngsters and it feels absolutely amazing!
There are literally hundreds of great reasons to volunteer at orphanages abroad and very few downsides. By using Globalcrossroads to book a volunteering adventure abroad, you can be safe in the knowledge that you will be helping children in need in unique locations across the globe.
Globalcrossroad Low Cost Volunteer at Orphanages Abroad Projects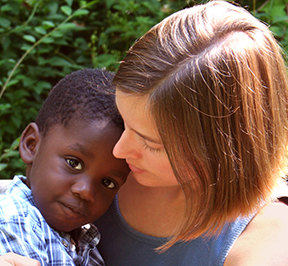 Below, you will be able to discover some of our most exciting options for volunteering in orphanages abroad. Have a look at some of these amazing opportunities and start planning your next adventure.
Cambodia has a bright future, but is still dealing with the consequences of its tragic past. It is estimated that there are more than 100 000 orphans in Cambodia and social organisations are struggling to provide for them. Our project in Cambodia focuses on giving these children the best possible education and care. If you want to do the most good when you volunteer in an orphanage abroad, then our Cambodian project is a great choice.
India suffers from some of the most crushing poverty in the world and as is often the case it is children who suffer the most. Globalcrossroads Indian orphanage project is a way that you can help to improve the lives of Indian orphans. Volunteering at orphanages abroad, like those in our Indian program are the perfect way to get a real insight into another culture.
Sri Lanka is a beautiful country with a unique culture that has an unfortunate past. For many years there was civil war in Sri Lanka and although it is resolved now the effects of this turbulent time are still felt. Our partner organisation in Sri Lanka works with abandoned, abused and displaced children and is in need of people willing to volunteer in an orphanage abroad. As a volunteer with this project, you will be tasked with teaching a variety of lessons to the children - including English language - and assisting local staff in the running of the orphanage.
Our Kenyan orphanage project is an amazing opportunity to experience this beautiful country whilst also helping children in need. This project has proven to be one of our most popular amongst people looking to volunteer at orphanages abroad. You will stay with the orphans and help to provide engaging activities and educational experiences to the children. No prior education is necessary, however a knowledge of Swahili would be useful.
Many children in Tanzania leave home in order to find work in the city, but are often overwhelmed and exploited. We work with a range of organisations in Tanzania who aim to provide a nurturing and caring environment for these disadvantaged children. We are looking for passionate volunteers who are interested in volunteering at orphanages abroad and would like to experience Tanzanian culture whilst having a meaningful impact on the lives of young people. With this project you will primarily provide education and run free time activities for the children.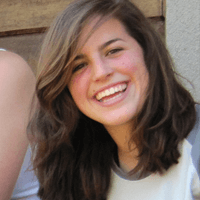 It was all worth it. I treasured the intimate moments travelling and experiencing together
Jessica Mills
- USA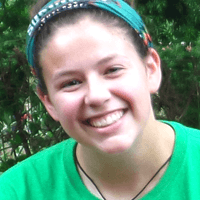 I was not ready to leave when my two months were up. It was an unforgettable experience.
Roberta Quis
- Australia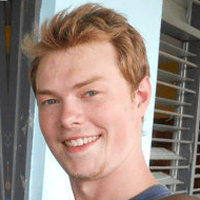 This was an amazing trip. I was immersed in new experiences, cultures, languages and people.
Kenneth Janes
- Canada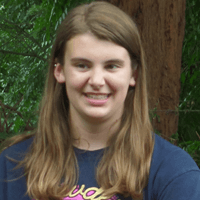 This experience was both exceptional and valuable. Project was extremely enlightening.
Lindsay Scott
- Germany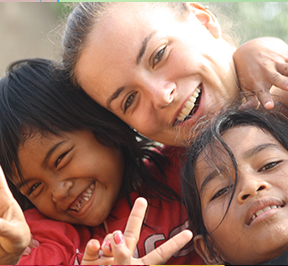 Our Costa Rica orphanage volunteering program is one of our most versatile. While other projects focus on a specific age group, the orphanages and social welfare projects we work with cover all ranges - from infants to teens. For those with an interest in volunteering in orphanages abroad who are unsure about which age of child they will most enjoy working with, this is the perfect option. You will get the chance to experience working with children of all ages and prepare education and recreation programs for them.
Guatemala is known as a stunningly beautiful country and is a great location to Volunteer in orphanages abroad if you would like to make a difference whilst also experiencing unique culture and nature. As a volunteer at our Guatemalan orphanage project you will be involved in teaching English or Spanish lessons and running other activities for the children.
Mexico is one of the most fulfilling and exciting locations to volunteer in an orphanage abroad that we offer. Despite considerable progress, a large number of children in Mexico still live in desperate poverty and orphanages struggle to provide for them. If you choose to volunteer with our project in Mexico, you will get the chance to work directly with these children and provide educational and extracurricular opportunities all while experiencing the rich culture of Mexico.
As you may have realised, there are children in need all over the world. If you have ever considered volunteering abroad, there are very few causes that are needier than orphanages. Those who volunteer at orphanages abroad will gain a wealth of experience and knowledge that will enrich their lives and provide for needy children all over the world.