Volunteer In Orphanage Project
in Mexico
Do you love children and want to help children from disadvantaged situations while having the opportunity to become immersed in Mexican culture and life? Global Crossroad has an amazing volunteer in an orphanage program in Mexico.
Make a grand difference in the lives of orphan children for as low as $308

Established and highly reviewed volunteer in an orphanage opportunity in Mexico

Always feel safe and supported with our readily available in country coordinator

Experience the wonders of Mexico, while making it a better place for orphan children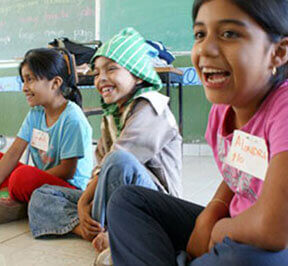 In recent years, Mexico has achieved strong economic growth and over half of the population now has a decent living standard, but over 40% of the population still lives in poverty and around 10% of the population live in absolute poverty.
The government still fails today to sufficiently support many grassroots development projects, including the volunteer in an orphanage program in Mexico, where children that are either orphaned or have ran away from homes are housed, fed, cared and send to school.
The orphanages perennially struggle to provide a quality home environment for the children. Volunteers are desperately needed in these orphanages to help with a variety of tasks such as cooking and serving food to the children, assisting with basic education and physical fitness, and teaching English lessons.
Your commitment to this volunteering work in an orphanage in Mexico has the ability to make a significant difference in the lives of this disadvantaged and struggling children. Global Crossroad offers volunteer in an orphanage overseas programs around the globe.
Role of Volunteer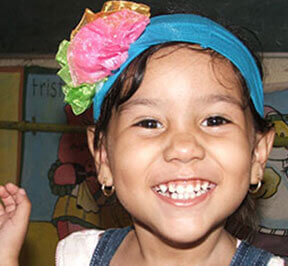 Global Crossroad's volunteering opportunity teaching English in Ecuador is located in both urban and rural locations. Most of the volunteers in this project work as teachers in a private or public elementary school.
Responsibilities of volunteers include teaching Basic English and practicing simple conversational English with the children. Additional help with health, sanitation and extra-curricular activities is also appreciated.
Volunteers will be involved in various activities such as:
Teaching Basic English
Developing children's English conversational skills
Supporting recreational and artistic activities focused on educational learning
Providing companionship for the children
Organizing and developing educational and creative activities
Supporting teachers
Educating children regarding personal hygiene
Participating/assisting in location-specific duties - routine maintenance, construction, etc.
Skills and Qualifications Needed
No specific skills or requirements are needed to volunteer abroad in an orphanage in Mexico. Beginner to intermediate Spanish is preferred, but not mandatory. If you have poor Spanish skills, we suggest enrolling in our Spanish language course to make your stay more beneficial for both you and the children you help. All volunteers are expected to be flexible, patient and passionate about children.
Dates: Volunteer in Mexico
All volunteer programs in Mexico start every Monday of each month. However, if there is travel constrains, you can start any project on any day.
Prices: Volunteer in Mexico
Global Crossroad is committed to offering the most affordable and highest quality Mexico volunteer trips. We strive to keep our costs low. The humanitarian side of the business is our passion.
Global Crossroad's volunteer opportunity in Mexico application and registration fee cost US $299. The application fee covers the cost of advertising, program promotion, and office expenses (rent, utilities, and staff salaries in USA office).
In addition to the application fee, you are required to pay a weekly program fee. You will pay your weekly fee directly to the country coordinator, who in turn will allocate it to your host family, project and other in-country support we offer to our volunteers. This way, the fees that you pay will benefit those who rightfully deserve them, and not for company profit.
| Weeks | Teaching English | Special Education | Sea turtle conservation |
| --- | --- | --- | --- |
| 1 Week | $258 | $258 | $279 |
| 2 Weeks | $391 | $391 | $433 |
| 3 Weeks | $524 | $524 | $587 |
| 4 Weeks | $657 | $657 | $741 |
| 5 Weeks | $815 | $815 | $920 |
| 6 Weeks | $948 | $948 | $1,074 |
| 7 Weeks | $1,081 | $1,081 | $1,228 |
| 8 Weeks | $1,214 | $1,214 | $1,382 |
| 9 Weeks | $1,372 | $1,372 | $1,561 |
| 10 Weeks | $1,505 | $1,505 | $1,715 |
| 11 Weeks | $1,638 | $1,638 | $1,869 |
| 12 Weeks | $1,771 | $1,771 | $2,023 |
| Airport pick-up | $50 | $50 | $110 |
| Airport: | Manzanillo | Manzanillo | Puerto Vallarta |
Program fees cover:
Accommodation (host family or camp)
Food (3 local food a day)
Airport pick up
Program Orientation
In-country support
Personalized project
Pre-departure information
Certificate of completion
Fundraising ideas and letters
Discount for returning volunteers
Program fees exclude:
Visas
Airfare
Personal expenses on soft drinks and foods
Daily transportation
Airport return transfer
The volunteering programs in Mexico fees will cover expenses that will begin on the first day of the program (usually the first or third Monday of the month) to the last day of the program. If you arrive before the first day of the program or you decide you stay beyond your program's last day, you will be responsible for the additional expenses, which would typically be around $30 a day for room and meals at a hostel.
Most Frequently Asked Questions: Volunteer in an Orphanage in Mexico
When volunteering in an orphanage in Mexico, what does a daily schedule typically look like?
A daily schedule might look something like this:
10am – play with younger children, help with laundry, and tidying up 12:30pm – children return from school and are served meals.
Volunteers may then do arts & crafts related activities, sports or assist with homework. Schedules will vary depending on the specific needs of the orphanage and the children.
How old are the orphans I will work with when I volunteer abroad in an orphanage in Mexico? How many kids are there in a placement in Mexico?
The kids you'll be working with will be between the ages of 1-13. There are about 24 kids in a placement.
Is the volunteer in an orphanage program in Mexico available throughout the year?
The project is available throughout the year. However there are free days during official holidays. This is the schedule for school vacations in Mexico:
Easter: 24th March – 6th April;
Summer: 4th July – 16th/17th September
Christmas: 20th December – 6th January