Quick Links
Volunteer
Project-Tanzania
Volunteer Project-Tanzania
Project Summary
Children migrate from villages affected by extreme poverty, HIV/AIDS, and other social ailments and travel to the cities of Tanzania in search of new lives, new beginnings, hope and other positive life possibilities. Unfortunately, many of these children's hopes are dashed as they become wrapped up in the chaos and exploitation in these fast-paced cities. In Tanzania, various organizations, churches and individuals are constantly establishing new orphanage homes to assist and protect these neglected children, seeking to give them invaluable opportunities for love, stable homes, education and opportunities for self-development.
To offer Volunteer in orphanage in Tanzania program, Global Crossroad partners with multiple orphanages and social organizations in the cities of Arusha and Moshi. We support these orphanages/children centers with volunteers, monetary and tangible donations and contributions to their varied programs/activities.
Role of Volunteer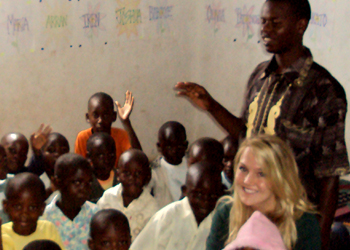 Program:

Volunteer in Tanzania

Project:

Volunteer in Orphanage In Tanzania

Start dates:

1st and 3rd Mondays of each month

Locations:

Moshi

Departure and End Point:

Kilimanjaro International Airport

Language Need:

English

Accommodation and meals:

Global Crossroad Home base/Host family and Tanzanian cuisine three times daily

Activities:

Provide love, care, education and free time activities to orphans & support orphanage operations

Working hours:

25-35 hours per week
Orphanages in Tanzania focus primarily on offering formal and informal education opportunities in addition to offering the children a safe home. There are many areas in which volunteers can support the ongoing activities of these orphanages. Depending upon the individual interests and skills, volunteers may usually be involved in any of the following activities:
Teaching basic conversational English
Developing creative free-time programs such as dance, arts, music and other physical activities
Helping the children with various health and personal hygiene needs
Teaching life-skills
Housekeeping as well as cooking and serving food to the children
Most of the orphanages/children centers in Tanzania are greatly lacking resources, disorganized and are understaffed and the results are a constant struggle to facilitate, maintain and improve their programs. There are many areas in which volunteers can harness their individual education, skills and time and make meaningful and lasting contributions in the somewhat shattered lives of these orphaned children. Assistance is urgently needed with education, skill training, hygiene and various administrative activities.
Skills
/Qualification Needed
No specific qualifications are required to volunteer in orphanages in Africa (including Tanzania) project, but your understanding of Tanzanian culture and diversity can help improve the experience for you and the children. Consider enrolling in our one-week Language & Cultural Immersion program. Volunteers should be passionate and about caring for others and very understanding to the often-adverse situations of these children while being patient and flexible.
Major FAQs
- Orphanage Project
What does a typical day in the orphanage look like?
A usual day for the orphanage volunteers in Tanzania starts at 8:30am and ends at 7:00pm., there is however a break between 12:30pm-2:00pm. During lunch break volunteers may stay at the orphanage and assist the children. After 7:00pm the volunteers are welcome to visit the city or head back to the volunteer house.
There is no English teaching experience needed in order to apply for this volunteering position. However we recommend you speak Spanish, whereas speaking Portuguese is a must. This project is suitable for college students, gap-year students and adults wishing to contribute to the well-being of others. It is also suitable if you cannot commit to working for a full-semester but wish to engage in helping the favela residents increase their chances of fastening their position on the job market, master areas of interest or passing school exams.
Where are the volunteers supposed to stay while volunteering in Tanzania?
The orphanage volunteers in Tanznia program can stay in the volunteer house or with a host family. While volunteering in Tanzania basic accommodation and 3 meals/day shall be supplied.
Where do the volunteers stay? How long is the commute?
This depends on which orphanage you will be assigned to.
Can I have the contacts of host family and project location?
All program details are invoiced to Tanzania orphanage volunteers upon completion of the registration process.
What ages are the orphans? How many orphans are there in one orphanage in Tanzania?
Many such placements in Tanzania are included in our program. It is difficult to predict how many orphans there will be in the orphanage you'll be placed.
What area the activities that a volunteer is expected to complete?
There are some tasks that are generally completed by Tanzania orphanage volunteers, here are some of them: help out during meal serving; help the kids out with home works, help with keeping the placement tidy and generally spend time with the kids- play games, color, engage them and care for them.
How many hours a day will I work?
The workframe is not set. We kindly solicit the orphanage volunteers in Tanzania to spend around 65h/daily in the placement. Some volunteers willingly spend up to 8h/day.
Is this program available all year long?
Yes it is.
Volunteer in Tanzania
: Project Locations and Free Time Options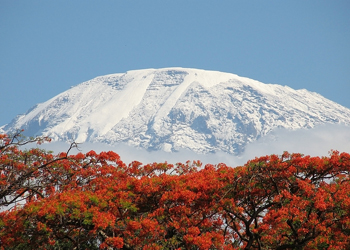 Our volunteer in Tanzania projects are located in and around Arusha and Moshi. Arusha is one of the bigger cities in the north of Tanzania and sits at the base of Mount Meru, not far from the Kenyan border. It is well-known African congress center and contains the site where the International Tribunal for the Rwandese Genocide was held. Safari tours to the Serengeti, N'gorongoro, Manyara and Tarangire usually launch in Arusha. The city is also an excellent base for visiting the Arusha National Park, where volunteers can experience a wide range of habitats and experiences. There are lakes that serve as a gathering point for a kaleidoscope of waterfowl, the imposing summit of Mount Meru is nearby and Moshi is approximately an hour-and-a-half (90 minutes) drive from Arusha.
Moshi sits on the lower slopes of Mount Kilimanjaro. It is an often over-looked tourist destination, but offers many intriguing cultural exposure opportunities. The Chagga people call Moshi home and it is in the middle of a major coffee growing region. Central Moshi is busy and colorful making an interesting walking excursion. The area around the market and Mawenzi Road is recommended, as there is a slight Asian flavor to the area and a Hindu temple, mosques and Indian traders.