Internship Brazil
Are you student or graduate looking for an internship abroad to acquire valuable hands-on work skills just before starting your career? Do you want to improve others' lives while developing your skills and discovering new talents? Have you considered an internship in Brazil?
Spending your summer in Brazil is a great idea. This safe and affordable abroad experience will allow you to explore some of Brazil's amazing features while broadening your horizons and exploring passions that could affect your life and career choices. You will push the boundaries of what you're capable of to become more independent and flexible, boosting your confidence and making you a more desirable applicant for future jobs!
Our Brazil projects offer something for everyone. Global Crossroads internship projects in Brazil bring you such an affordable experience where you can identify and sharpen your career goals that gives you a competitive edge to lead lucrative career paths. Affordable and authentic internship projects in Brazil are available in childcare, teaching, computer teaching and handicraft.
Global Crossroads invites you to explore the wonders of Brazil while giving back to those in need and gaining invaluable knowledge. Start by reading through program details to find a project that suits your interests and field of study. Then, email our program coordinators to let them know your interests; they will help you the rest of the way!
Popular Internship Opportunities in Brazil
Every detail from the graffiti painted walls, lush rainforests, and pristine beaches make Brazil a great place. Global Crossroads works with a variety of local organizations to support a great variety of opportunities. We've listed some of our most popular projects below.
Dates and Price: Internship in Brazil
All internships start every Monday of each month. However, if there is travel constrains, you can start any project on any day.
Global Crossroad is committed to offering the most affordable and highest quality internship programs. We strive to keep our costs low. The humanitarian side of the business is our passion.
Global Crossroad's intern application and registration fee cost US $299.
In addition to the application fee, you are required to pay a weekly program fee. You will pay your weekly fee directly to the country coordinator, who in turn will allocate it to your host family, project and other in-country support we offer to our Internships. This way, the fees that you pay will benefit those who rightfully deserve them, and not for company profit.
The Brazil internship opportunity and volunteering fee is basically same. However, unlike volunteers, interns often work closely with guided supervision from a local project director, and a small weekly supervision fee ($25-50/ week) may be incurred in addition to volunteer program fees.
Learn more about our highly affordable volunteer program fees in Brazil.
Brazil Internships vs. Volunteers Programs
In general, volunteer programs focus on humanitarian outreach and project support. Volunteering is popular amongst people who want to share their love and passion for underprivileged children, impoverished communities, or conservation efforts in need of resources.
Internship Brazil programs focus on creating a real-world learning environment for interns and students so that they practice professional development and obtain new skills. Similar to volunteers, interns may work on a variety of projects (many times alongside volunteers) that benefits local communities, children, wildlife and similar projects. Teaching programs, medical outreach, and children's support are the most popular internship projects.
Room/Food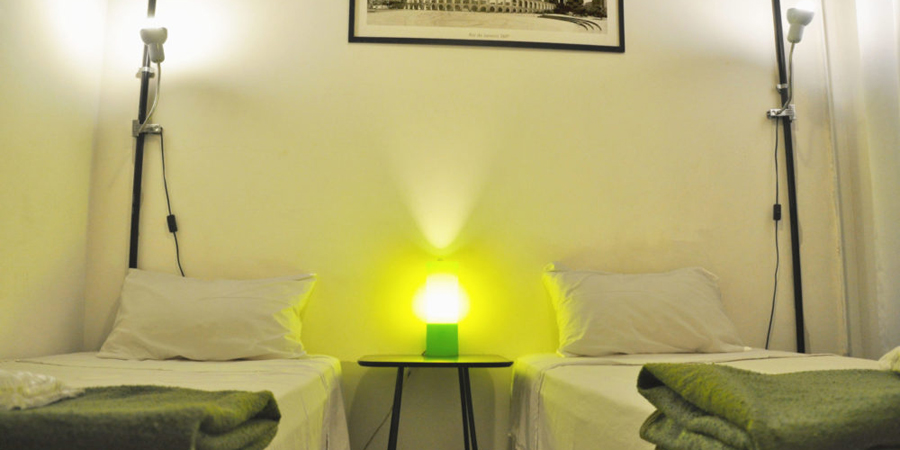 Our Brazil interns are provided with accommodations in a hostel. The hostel is located in a safe and clean neighborhood and is near to internet cafes, local markets, local bus stop, police station and departmental store. Our hostel provides comfortable bedrooms and community areas.
There is a shared and furnished kitchen, television and shared bathrooms with running water and clean bathrooms. You will be provided a delicious breakfast at the hostel. Breakfast includes a spread of foods including cereals, toast, fruit, tea and coffee and is served at 8-10am every morning.
Learn more about your accommodation and meal plans in Brazil.
Internship Brazil: Supervision and Field Support
While working with one of our program, your project will be supervised by experienced and qualified professionals. In most of the cases, the head of the project will serve as the supervisor of your internship program. The supervisors are experts in their respective fields where they will help you with any problem you have and mentor you p till the completion of the project.
College Credit
Global Crossroads does not provide college credit for its internship projects. Our local office or your supervisor will provide you with a letter and certificate on the completion of your program verifying your work as an intern and your job responsibilities as an intern. If you need college credit for your internship, please contact your own university, college or professors prior applying.
Free Time
Our Brazil internship projects for international students have flexible schedules and are stationed in the most alluring and incredible places of the country, so you will have a lot of time to explore the arresting local landscapes and immerse onto vibrant local culture.
You can utilize your free time by exploring cinematic towns, scintillating beaches, stunning mountains and green rainforest. Although we don't generally arrange activities for our interns, our local team of staffs will help you with necessary information for your various free time activities. There is lots of travelling and fun options like Christ the Redeemer, the Sugar Loaf Mountain, which our local team of staffs will help you choose the best options.
Learn more about your free time and weekend travel option in Brazil.
FAQs: Internship in Brazil
Arrival and Departure
Your internship requires arriving into Rio de Janeiro International Airport. Once you arrive, Global Crossroads representative will be waiting to pick you up.
Please consult our country coordinator before leaving your home country for your internship, and make sure to send us your correct flight information once you have booked your travel. If there are any changes, delays, or if you miss your flight please contact us as soon as possible.
We do not offer airport drop-off service.
Visa
To prepare for your internship trip in Brazil, you should secure a tourist visa. Depending on your nationality, a 'visa on arrival' may be available. You may extend your visa by visiting the department of immigration if you decide to stay in Brazil longer.
Vaccination
Before you embark on your Brazil program, the CDC recommends obtaining vaccinations against: Rabies, Hepatitis A-B, Yellow Fever, Malaria, Meningitis, Typhoid
How can I apply?
Brazil internship opportunity applications are very straightforward and easy to navigate. Simply go to the program website, fill out the online application, and then submit it to us. We will follow up with you within 24-hours of your application submittal.
Why go with Global Crossroads?
Global Crossroads is a non-profit organization who wants to change the world. Established in 2003 and trusted by more than 20,000 people, Global Crossroads is well experienced in providing outstanding, safe, and meaningful experiences, not only in Brazil but all over the world. Our transparent, tax-deductible fees are the most affordable rates in the world.
When you give back through one of Global Crossroads intern abroad program, we will connect you with an amazing and unparalleled team of people who will support you through your journey.
Our Volunteer Abroad Programs
Globalcross road offers best affordable volunteer opportunities across 20 countries around the world. If you are interested in our highly impactful and rewarding volunteering opportunities in India, Sri Lanka, Thailand, China, Cambodia, Nepal ,Sri lanka, Bali, Ghana , Kenya, South Africa , Tanzania , Uganda, Zimbabwe, Morocco, Costa Rica , Ecuador, Peru, Guatemala , Argentina , and, Brazil