Are you looking for Cheap volunteer abroad opportunities for a year? Are you planning a gap year, or volunteering for a shorter term but want to do more than backpacking around the world? Do you want to see the countries you visit through the eyes of the locals and give something back to the communities you meet? Are you unsure what volunteer gap year programs abroad can offer these opportunities without breaking the bank? Global Crossroads provide a range of cheap volunteer abroad opportunities for a year and they have the expertise to advise you how to make your dreams a reality.
Across the world there are many people and animals in need, as a result of social deprivation and habitat destruction. Volunteering provides an opportunity to help those people, while allowing you to explore the world. Based all over the world, Global Crossroads Volunteer gap year programs abroad have a range of focuses covering areas ranging from animal and habitat conservation to community development. As a volunteer you could choose to do anything from protecting sea turtles in Costa Rica, to delivering education and treatment to populations ravaged by the HIV/AIDS epidemic in Uganda and Tanzania. As a Volunteer for a year abroad, you can make a real difference to the lives of others whilst maximising the experience you gain from your gap year.
The benefits of undertaking Cheap volunteer abroad opportunities for a year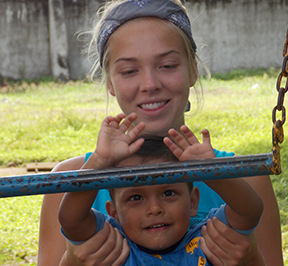 If you are considering cheap volunteer abroad opportunities for a year do you wonder what the real benefits are to the people you help and your own personal development? Will you really benefit from taking part in Gap year projects abroad?
In order to support the poorest communities across the world and the most endangered animals and habitats, NGOs, charities and non-profit organisations have been set up to help care for them. The value of the work they undertake is immeasurable but sadly they often suffer from lack of funding and resources. This could be as simple as having people on the ground to deliver their work to the communities that need it. Volunteer for a year abroad and help to overcome these resource issues by working with these organisations as a valuable member of their team.
Volunteer gap year programs abroad give you the chance to undertake a meaningful role, working to deliver care and support to communities. You will be working alongside organisation to deliver what is needed directly to those that need it, thus Global Crossroads Cheap volunteer abroad opportunities for a year really are hands-on. This makes the impacts of your work as a volunteer clearly visible.
As a long term volunteer, you have enough time on each project to take ownership of your role and effect those you are working with which can be more difficult on shorter term roles. This means that as a Volunteer for a year abroad you can apply your own skills and knowledge practically, developing these skills as well as learning new ones. The benefits of such experience are multiple. Not only does this give you something impressive to show employers when you return from volunteering, but it may also influence career choices you make in the future. Because of the hands-on nature of Global Crossroads Volunteer gap year programs abroad they really help individuals realise the things they love doing and direction they want to pursue in the future.
Another benefit of Global Crossroads cheap volunteer abroad opportunities for a year is their impact on your own personal self confidence and belief in your ability. Rather than simply backpacking through countries, following the tourist trail, you'll find yourself working alongside and helping a team of people. These people and the activities you undertake will help you to grow as an individual and have belief in your own abilities. As the difference you make as a Volunteer for a year abroad is tangible, you'll begin to understand the impact you can have through your own personal actions.

One of the most memorable parts of your Volunteer for a year abroad experience will be the people you meet. Volunteering is a great way to meet new friends and develop ties with the communities you're helping. As a volunteer you'll develop support networks and identify people with common interests. Perhaps these people will become lifelong friends, future colleagues or even employers, but you can be sure the experiences you have shared during gap year projects abroad will create a lifelong bond between you. In addition to making new relationships, this experience will develop your social skills, as you learn how to form and manage relationships in a work based environment. You cannot underestimate the value of emotional intelligence in the workplace, particularly with regards to team working and communication.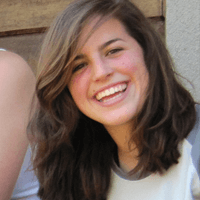 It was all worth it. I treasured the intimate moments travelling and experiencing together
Jessica Mills
- USA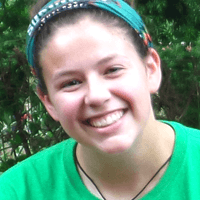 I was not ready to leave when my two months were up. It was an unforgettable experience.
Roberta Quis
- Australia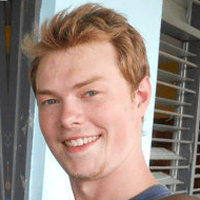 This was an amazing trip. I was immersed in new experiences, cultures, languages and people.
Kenneth Janes
- Canada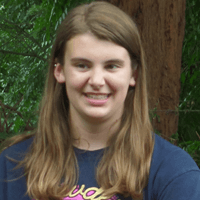 This experience was both exceptional and valuable. Project was extremely enlightening.
Lindsay Scott
- Germany
How can you volunteer abroad for a year?
Planning gap year projects abroad can be very daunting fortunately Global Crossroads has a range of advice to help make Cheap volunteer abroad opportunities for a year a reality. Read on to find out more!
Unfortunately due to visa restrictions it is not possible to volunteer for a whole year in one country. Tourist visas limit the amount of time you can spend in one place and as such if you're planning to Volunteer for a year abroad you'll need to be prepared to travel to more that one area. However this enables you to not only experience a variety of cultures but also choose projects with different focuses. By gaining experience in different areas of interest you really can maximise the skill and employment based benefits of Volunteer gap year programs abroad. Rather than focusing on one set of skills you can gain experience in different areas, helping you to refine your career choices and adding to your resume.
As a Long term volunteer abroad you can choose 3 or 4 countries, volunteering in each for a week or two or for 3 to 4 months. This period of time allows you the time you need to both explore the country and take part in meaningful Gap year projects abroad, where you can see the impact you are making. To save money on the cost of travelling, Global Crossroads has projects in a range of countries, often in close proximity to each other, for example Mexico, Costa Rica and Guatemala. By choosing projects in neighbouring countries you can save on airfare, making Gap year projects abroad more affordable, but without losing its value to you or minimising the experience.
Global Crossroads has a huge range of Gap year projects abroad varying in location and focus. Whether you're interested in gaining experience in the healthcare field in countries such as Uganda and Kenya where access is limited, or want to develop your knowledge and understanding of animal conservation techniques with practical application, Global Crossroads has the breadth of choice to meet your needs. Contact Global Crossroads today to discuss which Volunteer gap year programs abroad would best suit the goals you've set and experiences you hope to gain from volunteering, and they'll be able to share their knowledge to ensure you select the perfect Cheap volunteer abroad opportunities for a year.