Volunteer Abroad
Join the thousands of volunteers who are making a meaningful difference with their lives.
Feel what it's like when someone else's life has been made better because YOU were there
Partner with others who know that a better world begins with changing a single life
Your safety is always our priority... every volunteer location and project has been thoroughly vetted
Contribute in the way that is most meaningful to you... with many life changing projects
Guaranteed lowest program fees in the US – starting from $100 - $200 per week.
18 countries, 200 projects and thousands of happy volunteers since 2003.
What are some popular volunteer abroad projects and programs?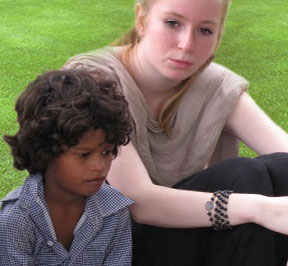 Deciding which volunteer abroad project to do is a difficult task. There are many projects that desperately need the help of volunteers, but it's also important that your heart is in the work you are doing.
Perhaps you are interested in more than one project and are trying to decide, or you want to know more about what type of projects are available. Certain countries are known for hosting volunteers for specific types of work, while others have a wider variety.
The list below will provide brief explanations of the most popular volunteer abroad projects and programs that volunteers choose.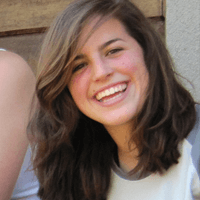 It was all worth it. I treasured the intimate moments travelling and experiencing together
Jessica Mills
- USA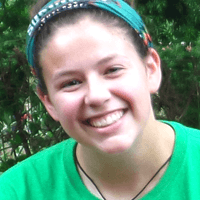 I was not ready to leave when my two months were up. It was an unforgettable experience.
Roberta Quis
- Australia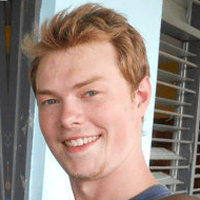 This was an amazing trip. I was immersed in new experiences, cultures, languages and people.
Kenneth Janes
- Canada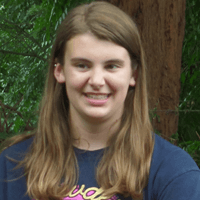 This experience was both exceptional and valuable. Project was extremely enlightening.
Lindsay Scott
- Germany
Working with children
Projects involving children usually involve working in an orphanage, day care, or with at-risk youth. Orphanage work is the most popular, with 80% of volunteers choosing this option, as they get to provide love and care for disadvantaged children. Teaching in general is one of the most popular volunteer abroad projects.
Teaching
The most popular teaching projects are teaching English in Buddhist monasteries (popular in Nepal) or teaching young kids or teenagers at a public school. Some teaching programs can go for up to one year. Almost every country has an option for teaching.
Medical
Volunteers involved with medical projects work alongside doctors, nurses, and other medical professionals to help increase access to basic healthcare and assist in various aspects of public health services. Medical and healthcare projects are available in most countries, but are usually the main focus of volunteer work in African countries.
Working with women
Volunteers can work on women's empowerment projects, help support women's groups, work on gender equality projects, and more. These projects are more common in countries such as India, Tanzania, and Guatemala.
Elephant conservation
Volunteers interested in elephant conservation help to provide daily care, love, and possibly medical treatment to elephants. These projects are most popular in countries like Sri Lanka and Thailand.
Turtle conservation
This is also a very popular volunteer abroad project. Volunteers interested in turtle conservation help to gather data on endangered turtle species and help to protect turtle nesting sites. These projects are most popular in countries like Costa Rica and Mexico.
Wildlife conservation
Wildlife conservation projects usually involve volunteers doing field research, assisting with research projects, feeding chickens and working in fruit and vegetable patches, and more. These projects are most common in African and Latin American countries.
Panda conservation
Volunteers working in panda conservation will have the opportunity to provide daily care and love for endangered pandas. Work includes feeding and bathing pandas, cleaning cages, observing and providing medical treatment, and more. This project is common in China.
How can I select the right project for me?
It's hard to decide which is the best volunteer abroad program for you. No matter what you choose, you are bound to have a life-changing experience. But there are certain criteria and factors that you should consider when deciding which volunteer abroad project is right for you. Below are a few tips.
What kind of work excites you? Have you always wanted to work with children, or are you curious about conservation projects? If there is a subject that you've always been interested in, but have never gotten the chance to really explore, consider finding a volunteer abroad project that centers around it. In most cases, you don't need prior experience and it will be a great opportunity to dip into a subject that you've always been curious about. It's also a great opportunity to gain international experience in a subject in which you already are familiar with.
Where do you want to go? Where do you fantasize about traveling to? Is there a language that you really want to learn but it's too difficult because you are not immersed in the culture? Is there a culture that you've always been curious about? Consider these factors when deciding where in the world you want to travel to.
Is there a project that urgently needs volunteers? If you don't care which country you volunteer abroad in, consider picking a project that desperately needs volunteers. This sometimes happens when there is an earthquake or other natural disaster that devastates a country, or if there is a medical emergency.
Does the organization have a good reputation? Volunteer abroad organizations often team up with really impactful local organizations that are doing amazing things for their country. If you find there is a local organization that is doing great work and has a good reputation, you might consider volunteering with them.
Can you make a big impact? In addition to the organization making a big impact, it's impact that you as a volunteer have the opportunity to make positive change. If you want to have a large impact, consider choosing a volunteer abroad organization that works with smaller local organizations. You will play a bigger role and your day to day work will make a bigger impact.
How safe is the project? If you are worried about safety, pick a project that is located in a more developed country. When you pick your project, you might want to choose one that does not involve a lot of physical risk or chance of becoming either sick or injured.
Will you be comfortable? When picking a project, you might want to consider what type of accommodations are associated with it. Some projects are located in very remote areas where you will have to live in a tent or have very basic living conditions. If this is not something you can handle, make sure you pick a project that is located in a city or near other volunteers. It is more likely that you will live comfortably with a host family or volunteer housing in this instance.
Look at project reviews. If you still cannot decide which project to choose, it's important to look at reviews from past volunteers. They will provide a first-hand account of what life is like as a volunteer and what their work experience was like with a specific project. This is the best way to find out if you will like a certain project.