Looking for an exciting and affordable photography volunteer program?
We have many affordable photography programs
where you can make a lifelong difference to others.
Projects to change people's lives, designed for high school volunteers.
Choose from various programs which make a huge difference to how people live.
Gain invaluable practical work experience for your future.
Face challenges and build self confidence through the tasks you help with.

Lots of time to relax, and visit tourist attractions.

Improve the lives and futures of the disadvantaged people you work with.
Take a minute to complete the form and we will be in touch.
Photography volunteer opportunities abroad
Are you a budding photographer and simply love travelling and capturing new scenes?
Have you ever thought about expanding your horizons and photography? Want to do something meaningful with your photography?
Global crossroad offers the most affordable and meaningful volunteer opportunities abroad and has recognised that photography can make a big difference in the world and have developed.
Photography volunteer opportunities abroad to fit the needs of photographers looking to volunteer abroad using photography.
Global crossroad Top Budget Photography Volunteer Opportunities Abroad
While global crossroad offers only one Volunteer abroad photography program, there are many other amazing volunteer abroad programs that can be combined with a photography hobby if desired.
One of the most amazing experiences for a photographer is to assist local newspapers with photo stories in Nepal. Being a developing country you never know what will happen next so doing photography abroad volunteering will keep you on your toes!
This photography volunteer abroad opportunity will give you guidance under an experienced professional, who works for a respected local newspaper in Kathmandu.
Together you will travel by motorbike to capture moments and events. The aim of this photography volunteer abroad program is to create creative, strong and open-minded world citizens of the world so volunteers need to be ready to produce amazing work.
A great addition to this photojournalism course is enrolling in our one week Nepal Language Studies & Cultural Immersion program as it will give you a head start to your understanding of Nepali culture.
Other photography volunteer opportunities abroad
If you love photography why not consider integrating your hobby with one of global crossroad's other volunteer abroad programs such as teaching English abroad, working on a wildlife care centre or even assisting in panda conservation in China. All of our programs offer opportunities for amazing photos and so volunteering abroad and photography can easily be combined.
So wherever you want to go in the world, or whatever you want to photograph, Globalcrossroad can help make it happen. Globalcrossroad has searched the world to find meaningful and worthwhile placements for budding photographers.
Contact us for more options of photography volunteer opportunities abroad - We make custom projects just the way you want it.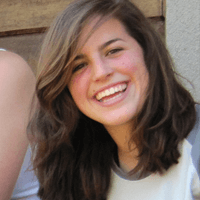 It was all worth it. I treasured the intimate moments travelling and experiencing together
Jessica Mills
- USA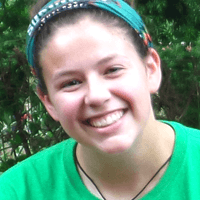 I was not ready to leave when my two months were up. It was an unforgettable experience.
Roberta Quis
- Australia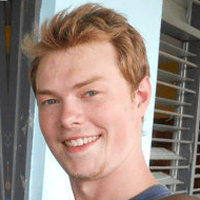 This was an amazing trip. I was immersed in new experiences, cultures, languages and people.
Kenneth Janes
- Canada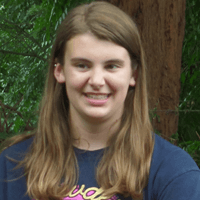 This experience was both exceptional and valuable. Project was extremely enlightening.
Lindsay Scott
- Germany
The benefits of Photography Volunteer Opportunities Abroad
One of the fastest ways for a photographer to become recognised is to have images that stand out from the crowd and when you take your photography skills and volunteer abroad you get the chance to see (and photograph) a country in a different light.
Global crossroad can help you contact local new agencies and work with in country photographers to really get the best pictures, be it of nature, politics or street life.
Moreover your photography may even end up in the national newspapers – giving you a great addition to your portfolio.
As well as the obvious benefits for take a Photography Volunteer abroad opportunity you also get the chance to expand your skill set.
For example being in a different country and navigating everyday life in a different language will help you develop interpersonal skills, cross cultural communication and the ability to react to what's happening around you – an essential skill for a photographer.
Taking a photography volunteer opportunity abroad also has many benefits not related just to photography. For example volunteering abroad allows you to travel the world in a meaningful way, giving back to the communities you meet.
When you volunteer locals are often eager to show you their ways of life and culture, and you will get to experience things you could never do as a tourist.
Regardless of your future career volunteering always looks good to your resume and will help you get a job in the future. Volunteering abroad also opens your eyes to how the works and allows you to meet and make friends with people from different cultures that you may never have otherwise met.
Volunteering abroad also gives you a feeling of satisfaction that you spent your time meaningfully and can make an impact on someone else's life you offering time and skills.