Make a difference in the world without spending lots of money on our exciting and meaningful Winter Break Volunteer abroad programs
Change the lives of forgotten people for the better during winter break.
Experience a true cultural immersion like no tourist ever could.
Choose from the best priced winter break volunteer abroad projects on the net.

No middlemen – all fees benefit those in need.

An excellent way to get practical experience and to build your skill set.
Take a minute to complete the form and we will be in touch.
Winter Break Volunteer Abroad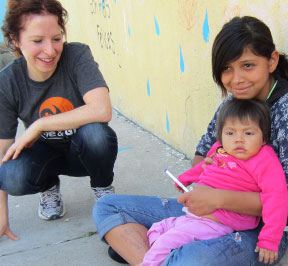 Ever thought about spending your winter break volunteering abroad? Would you like to spend your time helping people somewhere warm? Tired of traditional Christmas?
Then Global crossroad has the winter escape for you! Global crossroad offers a range of affordable Winter break volunteer abroad programs with a variety of different focuses.
From teaching English to working with women's empowerment or even volunteering with panda conservation, there are lots of different options to choose from.
If you are considering a volunteer abroad winter break then discover some of Global crossroad's meaningful and rewarding winter volunteer abroad programs.
Globalcrossroad Most Affordable Winter Break Volunteer Abroad Programs
If you are thinking to volunteer abroad during winter break but are unsure where to go then Global crossroad has selected some of the most meaningful and affordable winter break volunteer programs for you to choose from.
Possibly one of the most unique winter volunteer abroad programs on offer, imagine spending your Christmas helping at a panda conservation centre. Pandas are well insulated for the winter weather and are magical creatures but sadly in danger.
Spending a winter break volunteering abroad in China will let you explore this vast country while helping the staff at the centre feed and care for the pandas. If you are lucky there may even be some baby pandas to look after.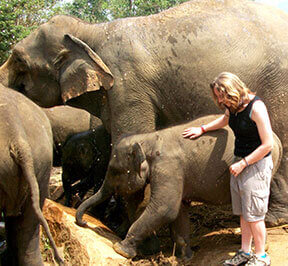 Another amazing creature to spend time with is the elephant. Volunteer abroad this winter break with the gentle giants on the tropical island of Sri Lanka.
Elephants are an endangered species worldwide and while the Sri Lankans don't hunt elephants for ivory, they do use them for heavy manual labour such as logging or a tourist attraction, allowing people to ride them daily.
This winter volunteer abroad program will allow you to help out at a conservation centre and ensure that the elephants live as naturally as they would in the wild.
South Africa is a beautiful country and still warm and sunny in the winter. If you decide to spend your winter break volunteer abroad project here you will be based in Cape Town and working in local clinics helping with awareness programs, assisting patients and taking vital signs to even wound dressing.
Volunteers with medical experience may shadow doctors and learn from observation.
This winter break volunteer abroad in Uganda, one of the most exotic and interesting destinations on offer at Global crossroad. Since Uganda receives few tourists or volunteers compared to its neighbours it is a place where you can really make a difference.
Winter volunteer abroad programs focus mainly on tackling the country's most serious problem – HIV.
Through helping to raise awareness and creating materials and workshops to educate people, you can help the country tackle HIV and positively change the lives of many people.
Winter break volunteer abroad programs in Brazil are great opportunities for volunteers who can speak some Portuguese.
Women are often marginalised in Brazil and through this project volunteers will be teaching women from low-income areas essential handicraft skills such as making pottery, sewing and market crafts.
Having a skill and a product to sell can be incredibly empowering and really make a difference to the women's lives.
Ecuador is a beautiful country and a great place to take a winter break volunteer programs. Lack of quality education is a serious factor in the country and is holding the country back from developing.
As a volunteer teaching English in Ecuador you can make a real difference by working with school children to improve their spoken English. If they have good language skills they can improve the tourism and gain a good job in the future, being able to support their family and their country.
Winter break volunteering abroad will allow you experience a wonderful friendly country.
Escaping real winter for a winter break volunteer program in Guatemala is a great experience. Not only will you get to experience a country full of culture but also allow you to make a meaningful difference to the women you work with.
Through working with them to develop skills and improve their English you can help empower them and allow them to work for themselves rather than relying on their husbands. For some you may help them escape poverty and give them a real chance in life.
This winter break volunteer abroad and make a meaningful difference to the world. Global crossroad has lots of affordable and unique Winter break volunteer programs for you to choose from, so whether you want to work with people or animals, or if you want to help raise awareness about HIV and AIDS or even teach English, Global crossroads has you covered.
We have been sending volunteers abroad since 2003 so all you have to do is choose where you want to go on your winter break volunteer abroad program.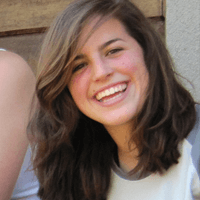 It was all worth it. I treasured the intimate moments travelling and experiencing together
Jessica Mills
- USA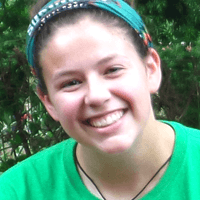 I was not ready to leave when my two months were up. It was an unforgettable experience.
Roberta Quis
- Australia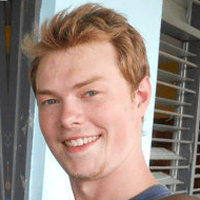 This was an amazing trip. I was immersed in new experiences, cultures, languages and people.
Kenneth Janes
- Canada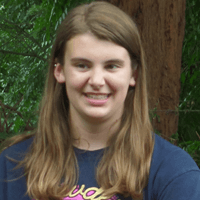 This experience was both exceptional and valuable. Project was extremely enlightening.
Lindsay Scott
- Germany
The Benefits of winter break volunteer abroad programs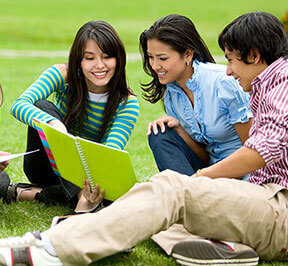 If you ever wondered why some people volunteer abroad the read on. There are so many benefits to volunteering and combing your holiday with a Volunteer abroad winter break means that you can explore the world while making a difference and minimising your footprint.
Global crossroads winter volunteer abroad programs allow participants to spend their break wisely and work on a program that interests them. Increasingly doctors and nurses, as well as photographers and teachers are volunteering abroad and sharing their skills with those who need them.
In many developing countries hospitals, schools and charity projects are under supported, while many tourists come and go without leaving much of a positive effect.
Through Global crossroads winter break volunteer abroad programs as well as their summer breakand gap year volunteer abroad programs, we can connect people who want to help make a difference with those who need the help.
One extra pair of hands in a hospital, clinic, and conservation centre or awareness project can increase the amount of people that have access to information, care and it is very easy to improve somebody's life. A winter break volunteer abroad program can really make a meaningful difference to the world.