Volunteer Building Projects Abroad
A guide to practical volunteer work overseas
An amazing way to leave a positive lasting legacy to help the disadvantaged.

Placements of varying lengths are available, so you can help out for the short, medium or long term.

As a non-profit you can be sure we pay all program fees directly to those on the ground.

Lots of cheap volunteer abroad projects to choose between, in several locations.

Experience is not always necessary – a desire to help create ground level change is all you need.
Volunteer building projects abroad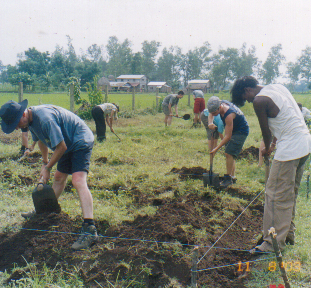 Can you imagine building a house from scratch? Or helping to build a school,orphanage or community health centre? So often volunteering is thought about as providing a skill or teaching a language but often communities also need help with construction, organisation and culture preservation.
Global crossroad's has travelled the world to find some amazing, affordable volunteer building projects abroad to offer you the chance to volunteer and help build something essential! Test your strength skills, help out a community and learn how to build a school or community building.
The benefits of volunteer building projects abroad
If you ever thought about doing a volunteer building project abroad then now is time to make your dream a reality. Volunteering abroad offers so many benefits and construction volunteering abroad offers a mix of health, mental and community benefits including:
Making a difference
One of the most amazing feelings in the world is the feeling that you are making a difference to somebody out there. It can be a powerful motivation in your life and shows you that with good intentions you can change the world.
Build abroad volunteer projects are great because at the end of the program you can physically see what you have contributed and know that it is something that will be used and regarded for years to come!
Learning new skills
Even if you have never built anything before you can learn some new skills on our Volunteer building houses abroad projects . The skills you learn on Volunteer building projects abroad aren't limited to construction but also include cross cultural communication, living and working in a foreign community, language and interpersonal skills, team work and self-reliance. You might even pick up a new language!
Getting work experience
Volunteering abroad looks amazing on any resume and gives you the cutting edge in the work place. Employers see that you are able to use your time meaningfully and are a go getter in life, which they really appreciate.
An affordable way to travel
Many projects that global crossroad run are off the beaten track and so offer a more genuine experience into the local culture. You will be meeting, interacting and living with real locals from your chosen country which is something you cannot do as a tourist. Our volunteer programs are also cheap and usually volunteers spend less money than if they were merely a tourist in the country.
Get fit
If you are Volunteering on building projects abroad the chances are you are going to get in shape quickly. All Construction volunteering abroad projects require a certain level of fitness from volunteers but when you are building 5 days a week you will see the difference in no time!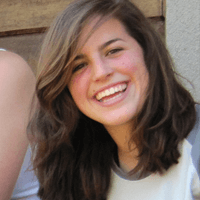 It was all worth it. I treasured the intimate moments travelling and experiencing together
Jessica Mills
- USA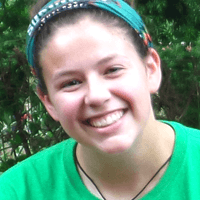 I was not ready to leave when my two months were up. It was an unforgettable experience.
Roberta Quis
- Australia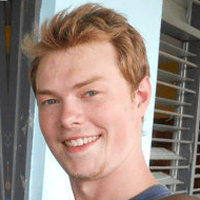 This was an amazing trip. I was immersed in new experiences, cultures, languages and people.
Kenneth Janes
- Canada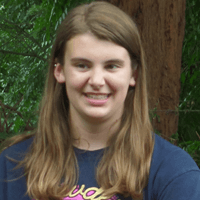 This experience was both exceptional and valuable. Project was extremely enlightening.
Lindsay Scott
- Germany
Globalcrossroad Budget Volunteer Building Projects Abroad
Global crossroad currently has two highly affordable, meaningful and unique Build abroad volunteer projects - One in Thailand and one in Costa Rica!
As part of this Build abroad volunteer project you will be helping with the construction and renovation of community focused facilities. From building with Bamboo to renovating an orphanage, there are lots of projects in this idyllic little town. Sangkhlaburi is located close to the Burmese border and its population is a mix of Thai, Karen, and other smaller ethnic minorities. The city has a beautiful lake and a famous wooden bridge spanning across the lake. It also has some of the most interesting temples in Thailand, including a sunken temple - visible only during parts of the year.
Volunteering building projects abroad in Costa Rica are located in the European style capital San Jose. There are many different projects to get involved with and you can make a difference all over the capital! Through volunteering on the school/orphanage construction project, you can be improving the local community for years to come. While Spanish skills would be useful on this Build abroad volunteer project it is not a necessity. However by combining this project with the convenient and inexpensive Spanish course offered by Global Crossroad you can continue to learn Spanish while on the volunteer building project - a very efficient way to volunteer and learn a language at the same time!
With two great options for Volunteer Building Projects Abroad, it may be hard to choose which one is best for you. The benefits for both the volunteer and community involved in building projects are immense and what you build or restore during your time volunteering will benefit the communities for years to come. So if you are looking for low cost Build abroad volunteer projects then check out our programs in Thailand and Costa Rica.