Student Travel Around The World
Explore the wonderful volunteer travel abroad programs we offer students
Experience a vacation like no other by combining travel with volunteer abroad work.
Step out of your comfort zone with our fully supported and supervised volunteer programs offered in a wide number of countries around the world.

Our programs help you budget as there are no hidden surprises. Accommodation and food are included in your fee.

We can offer the lowest fees around because as non-profit we don't have any middle-men to pay.
We have positive reviews from thousands of previous student volunteers who loved every moment of their experience.
Student Travel Around The World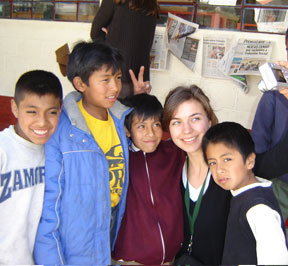 Want to be a student and travel around the world? Are you a student looking for a budget adventure during your holidays?
Do you want to make a meaningful impact on the world and help others?
If that sounds like you, then the idea of student volunteer travel around the world might be just the opportunity you have been looking for. From South Africa, China and Uganda, countless students are taking the opportunity of combining volunteering with their travel plans and having a blast while doing so.
Globalcrossroads is committed to helping you find the perfect volunteer opportunities at an affordable price. You could teach English in China, or help with turtle conservation in Costa Rica.
We are committed to providing a rich and rewarding student volunteer travel experience for you. It can be really tough to find genuine volunteer opportunities on your own, so we have done all the hard work for you and found a range of great organisations all over the world that want and need your help.
Benefits of Student Volunteer Travel around the World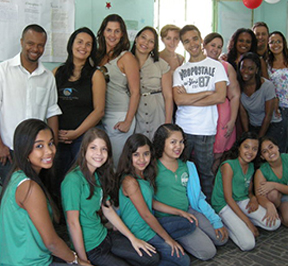 Compared to just ten years ago, travel is so much more accessible to people of all means and ages.
This has led to a growing trend of students travelling widely during semester breaks and even taking gap years.
Of course, students may be on a tight budget, but that does not mean that travel is unattainable. One great way for students to travel widely on a budget is student volunteer travel.
Travelling is known for broadening the mind and volunteering also has the same effect.
By incorporating volunteer work into your travel, you can gain an insight into the local culture that you otherwise wouldn't get.
You will work directly with locals and have the opportunity to pick up the language and learn the social nuances of the culture you are in. Student volunteer travel teaches you things that you can't learn in the classroom.
As well as helping you gain a new perspective, Student travel around the world volunteering is a way for you to help young people who are much less fortunate than yourself.
All of the people you will work with in Globalcrosroads projects have a desire to improve their lives and you can be the one to help them towards their goals. Taking part in a volunteer project overseas can really help you to gain some perspective on your own life and make you more thankful for the opportunities that you have had.
Lastly, student volunteer travel can look great on future job applications. One thing hampering young people is a lack of experience.
When volunteering abroad, you can specifically choose programs that are relevant to the career you would like to pursue.
For example, many students interested in medicine choose programs where they will work in a hospital or clinic. By choosing a volunteer opportunity related to your interests or future career,
you will gain real world, hands on experience which will put you miles ahead of the competition!
Below, find out how Globalcrossroads can help you to organise student travel around the world.
You don't need to spend hours researching and contacting organisations, because we have done all the hard work for you.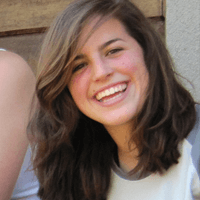 It was all worth it. I treasured the intimate moments travelling and experiencing together
Jessica Mills
- USA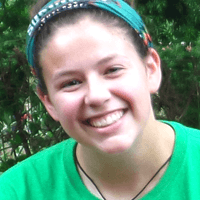 I was not ready to leave when my two months were up. It was an unforgettable experience.
Roberta Quis
- Australia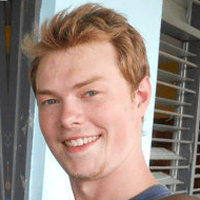 This was an amazing trip. I was immersed in new experiences, cultures, languages and people.
Kenneth Janes
- Canada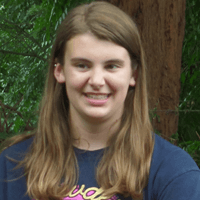 This experience was both exceptional and valuable. Project was extremely enlightening.
Lindsay Scott
- Germany
How can you volunteer around the world?
A lot of young people have a real desire to volunteer abroad perhaps in South America or South East Asia, but have no idea where to start as far organising a volunteer placement.
Even when you have found a volunteer placement, there are many logistical challenges, such as transport, accommodation and visas which need to be considered.
Organising student volunteer travel around the world can very quickly become a logistical nightmare, but we have years of experience in this field and can get you set on your adventure in a flash!
The first major hurdle to overcome is a visa. Every country has different visa procedures for volunteers. While some countries are more than happy to have those on tourist visas volunteer, others require a specialised visa type.
One of the most common questions we get is if there is a single type of visa that will allow you to volunteer in orphanages all over the world and the simple answer is no. There is no single visa for student volunteer travel and as such, we cannot offer a single volunteering package that will take you around the world.
Despite these limitations, with our help it is still possible for you to arrange student travel around the world volunteering, due to the wide range of organisations we work with.
Here on the Globalcrossroads site, we feature amazing volunteer opportunities from all over the world. We have programs in a range of countries from Asia, Africa and Latin America to choose from.
In many ways this is even better than a set itinerary, as you can choose the volunteering opportunity that best suits you on each continent.
Once you have chosen the volunteer opportunities that most interest you, we do all the hard work to make your dream trip a reality.
We work with the local organisations to ensure that you will have the correct visas and accommodation for your trip. Student volunteer travel can be a hassle to organise, but when you have us create a program for you, those little annoyances are eliminated.
Our fee for organising special itineraries and tailor made projects is very reasonable and great value for money. You will be in complete control of the trip - we will just work with you to make it a reality.
If you are interested to find out more about our student volunteer travel opportunities, or would like a tailor-made project made just for you, then please do not hesitate to contact us - our passionate team is waiting to assist you.