Do you feel passionate about protecting animals from harm? We offer lots of interesting and useful opportunities for animal lovers to make a difference in many different ways.
From elephants to horses – we have projects helping all kinds of animals and wildlife
Get hands on experience of working with animals in some kind of trouble
Make a difference to the future of endangered species through conservation work
Affordable projects which offer a meaningful, organised and fully supported volunteer abroad experience

Choose from projects in Africa, Asia, and the Caribbean
Take a minute to complete the form and we will be in touch.
Volunteer Abroad with Animals
Are you an animal lover that dreams about volunteering with animals abroad? Would you like to care for mistreated animals or those in need of rehabilitation? Or perhaps you'd like to help with the conservation of animals for future generations to come?
Global crossroads offers a wide range of opportunities, volunteering abroad with animals of different species in different locations across the world.
From conserving desert elephants in Namibia to rehabilitating horses in South Africa, there are lots of different projects to choose from.
So if you are interested in making a difference to animal's lives across the world, consider voluntary work with animals abroad through the Global crossroads volunteer abroad with animals programs.
Global Crossroads Best Cheap Volunteer Abroad With Animals Projects
If you are thinking about Volunteering with animals abroad, Global Crossroads has affordable Volunteer Abroad With Animals programs across the world. As well as providing Voluntary work with animals abroad opportunities in a range of locations, Global Crossroads can offer you programs of different lengths and at different times in the year to suit your needs.
Ever wondered how a reserve is managed? How do we protect endangered species in their natural habitat for generations to come?
Working with the Born Free Foundation and Animal Rehabilitation Centre, this program offers the opportunity to learn about this ethical wildlife practice.
Whether it be for a short or long-term project, this Volunteer Abroad With Animals program will allow you to experience wildlife in their most natural environment, while gaining an understanding of how reserves are managed.
We all know an animal's natural habitat is not a cage. Volunteer abroad with animals to experience lions, buffalo, elephants, leopard and rhinoceros in their natural habitat, roaming free on the reserve.
This Global Crossroads program offers voluntary work abroad with animals, focused on all aspects of nature conservation. Gain first-hand experience in the management of a reserve and implementing conservation projects, to enable the Big 5 to continue to roam free.
From lions to hyenas to honey badgers, vultures and cheetah, imagine volunteering abroad with animals, to care for a vast array of endangered species.
This hands-on and exciting role exposes you to the daily lives of these amazing creatures and the workings of a wildlife care centre.
By volunteering with animals abroad you will help to educate local people about conservation while experiencing life in this diverse and beautiful part of the world.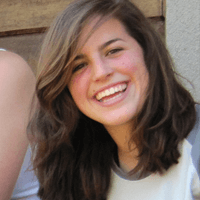 It was all worth it. I treasured the intimate moments travelling and experiencing together
Jessica Mills
- USA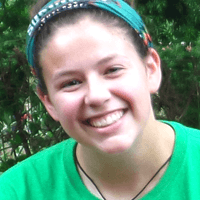 I was not ready to leave when my two months were up. It was an unforgettable experience.
Roberta Quis
- Australia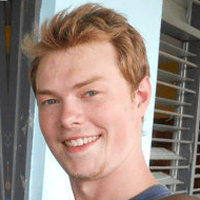 This was an amazing trip. I was immersed in new experiences, cultures, languages and people.
Kenneth Janes
- Canada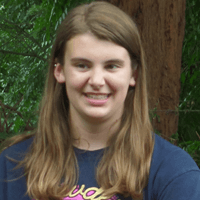 This experience was both exceptional and valuable. Project was extremely enlightening.
Lindsay Scott
- Germany
Horse Rehabilitation (South Africa)
Sadly many horses across the world are abused and neglected. If you have a passion for horses and want to volunteer abroad with animals, this project could be perfect for you.
Help to rehabilitate the most anxious horses through regular riding, grooming, feeding and caring, while improving your equine knowledge, understanding and riding skills, in beautiful surroundings
Home to a diverse landscape and array of wildlife, volunteer abroad with animals in Namibia and discover this incredible part of the world.
This unique program, working closely and bonding with animals in their natural habitat, allows you to take part in everything from feeding and cleaning to assisting with research and bush walks.
Known as the gentle giants of the world, volunteering abroad with animals can lead you to care for orphan elephants on the tropical island of Sri Lanka. Endangered across the world, imagine feeding, bathing and playing with elephants everyday.
This volunteer abroad with animals program allows you to do just that. Volunteer at a conservation centre and ensure that the elephants live as naturally as they would in the wild.
Does living in a remote area of Costa Rica, protecting the future of Sea turtles sound exciting?
How about protecting nesting sites, going on night patrols and collecting data to help slow the decline of this endangered species? This Global Crossroads Volunteer abroad with animals program offers just that.
Help to counteract the impact of predators, habitat destruction and humans by Volunteering abroad with animals and protecting the future of these graceful and beautiful creatures.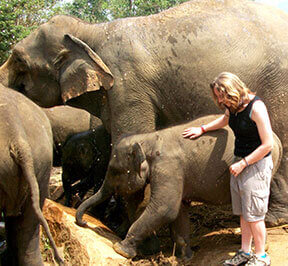 This project provides another opportunity to work with these amazing creatures and teach local people about the importance of animal rights and conservation.
Working alongside local non-profit organisations, take part in feeding, bathing, riding and playing with elephants to promote their care across Thailand.
Volunteer abroad with animals and explore Thailand's lush landscape, experience the famous cuisine and gain insight into the guiding Buddhist philosophy.
So if caring for orphan elephants in the lush forests of Sri Lanka or helping to protect the Big 5 on a reserve sounds like the type of Volunteering abroad with animals work you've been considering, Global Crossroads could have the volunteer abroad with animals program for you.
Global Crossroads have been working with organisations across the world since 2003 to provide affordable and high quality volunteer work with animals abroad. Contact us today to discuss which volunteer abroad with animals program is right for you.
The Benefits of volunteer abroad with animals programs
By volunteering abroad with animals you can help protect some of the World's most endangered species in their natural habitat.
If you have a genuine love of animals and want to take part in conservation work, Voluntary work abroad with animals means you can contribute to the survival and protection of wildlife across the world.
Help to educate local communities so they can co-exist in a sustainable fashion alongside each other while caring directly for the animals and building a bond with them.
Not only will you help to make a meaningful difference to conservation across the world, Volunteer abroad with animals programs submerge you into a different culture, learning new skills and ways of living more in harmony with the environment and country in which you are based.
These skills and ways of thinking can be transferred into daily life and help you to consider your impact on the world around you.
Voluntary work with animals abroad will not only provide you with insight into a different culture but also your personal growth and development.
Hands-on experience in new environments offers reflection opportunities, as you respond to situations not previously encountered.
Develop lifelong bonds with your team members as you work as a volunteer abroad with animals, united in your efforts to protect and conserve wildlife for the future.