Attention college students! Would you like to
make a difference in the world without spending
lots of money on expensive fees?
We have lots of adventurous and meaningful volunteer abroad trips for you to choose from.
Change the lives of forgotten people for the betterment during your vacation.
Experience a true cultural immersion like no tourist ever could.
Choose from the best priced volunteer abroad trips on the net.

No middlemen – all fees benefit those in need.

An excellent way to get practical experience and build your skill set.
Take a minute to complete the form and we will be in touch.
One month volunteer abroad programs
Have you ever day dreamt about spending One-month volunteering abroad? Can you see yourself in rural China helping with panda conservation , travelling across Tanzaniaor volunteering in a medical clinic in Uganda?
At Global crossroad we have searched the world to find the best, low cost one-month volunteer abroad programs.
We have a range of interesting, unique, safe and fulfilling opportunities to choose from, and programs that enrich both the volunteers life and the people or community that they are working with.
Global crossroad is proud to offer Affordable volunteering opportunities for one month around the world.
Globalcrossroad Low Cost One-Month Volunteer Abroad Programs
Here is a selection of Globalcrossroad's most affordable volunteering opportunities for one month abroad:
By being a medical volunteer in Uganda you can make a big impact and help stop the spread of HIV/AIDS, teach workshops on community outreach, family planning and antenatal services.
A great Month-long volunteer abroad opportunity for any potential medical students to gain some hands on experience and travel at the same time.
If you have some Spanish language skills and are thinking either about becoming a teacher in the future or if you are interested in working with children who have some of the greatest needs then this is the best one month volunteer abroad program for you.
Volunteers help kids with disabilities such as learning disabilities and autism, in an underfunded state school that is very welcoming to any extra help from international volunteers.
Have you ever dreamt of visiting Brazil, Rio de Janeiro and the favelas in the cities? If you like Brazil's spirit then why not volunteer on one of the best one month volunteer abroad programs helping and caring for children in Rio's favelas.
Volunteer and Travel in Tanzania
Combing volunteer and travel in Tanzania is a great way to volunteer for one month and explore the land of Serengeti.
A mix of service projects, Safari and Excursions this summer escape will show you the best Tanzania has to offer while allowing to give back with your time.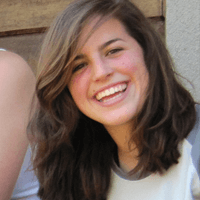 It was all worth it. I treasured the intimate moments travelling and experiencing together
Jessica Mills
- USA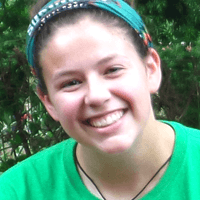 I was not ready to leave when my two months were up. It was an unforgettable experience.
Roberta Quis
- Australia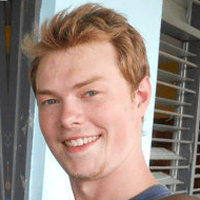 This was an amazing trip. I was immersed in new experiences, cultures, languages and people.
Kenneth Janes
- Canada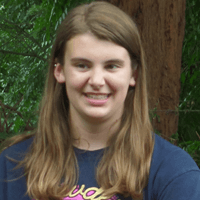 This experience was both exceptional and valuable. Project was extremely enlightening.
Lindsay Scott
- Germany
Elephant conservation is a wonderful way of getting up close and personal with elephants while helping to support their conservation.
In Thailand elephants are often used in the logging industry or for tourism and treated roughly. The elephant project helps care for the animals and protect them from going back into harsh conditions.
As a volunteer you help care for the elephants and get daily opportunities to bathe, feed and play with them.
Summer Escape Volunteering in Nepal
A once in a lifetime trip around Nepal which will take you 'Beyond the Himalayas'.
This One-month volunteer abroad program combines a Home Stay and Community Service Project in an orphanage along with cultural orientation of the country, exploring Kathmandu and a 2 week trek on the famous Annapurna trail.
This package is one of the best one month volunteer abroad programs and allows you to experience all the Nepal has to offer while also giving back and helping the community.
For those looking for a One-month volunteer abroad program Globalcrossroad has lots to offer. Being affordable, responsible and dedicated to improving the communities they work with while allowing the volunteer to serve those in need, Globalcrossroad has been helping people volunteer abroad for 1 month since 2003.
From volunteering at orphanages with children, schools with teenagers and street kids, to environmental and animal conservation around the world, Globalcrossroad has scoured the world to be able to offer the most meaningful and impactful opportunities for international volunteers.
The benefits of Volunteering
The benefits of Volunteering are numerous and beneficial to both the volunteer and the community or people involved in the project. For example, when you spend time helping others you are showing them that someone cares about them and is willing to spend time helping them improve or fix problems.
This is amazing motivation for those involved, but also for the volunteer. It is empowering and motivational, and with that drive things can really be changed and improved.
Even if you just Volunteer for one month or less your time can be incredibly valuable. For example one of Globalcrossroad's Best one month volunteer abroad programs is Medical Volunteering in Uganda.
Even if you Volunteer abroad for 1 month in Uganda, the activities like supporting health education through community outreach programs and assisting with family planning advice can make a huge impact when people share that information with their friends and villages. One education workshop can have positive ripple effects across the whole country.
For the person who volunteers for one month they have the chance for personal growth and development not found at home.
Through engaging with different communities and people from different walks of life, you learn how to communicate across cultures and languages, as well as many other skills - especially if you pick a volunteer project you are interested in a career in like a medical or teaching opportunity, it can be good work experience for your future.
It is also a great way of expanding your network, meeting new people and opens your eyes to a whole new world!