Family Volunteer Trip Abroad
A fantastic opportunity to send quality time together as a family
We have many years of experience sending families on volunteer abroad trips
Some volunteer companies charge very high prices – ours fees are the lowest around but there' no compromise on quality.
A once in a lifetime opportunity to show your children the world from a unique perspective.
Unlike a regular vacation you will remember your experience on these special family volunteer programs for the rest of your life.
We always put your safety and comfort first, from the pre-travel orientation to the friendly and helpful local staff who are available 24/7.
Family Volunteer Trip Abroad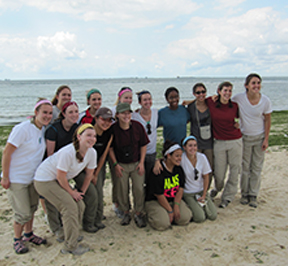 Are you and your family searching for a meaningful way to volunteer abroad? Global Crossroad can help you plan your perfect family volunteering abroad trip today! Global Crossroad has successfully been putting together family group trips since 2003.
Affordable way to travel abroad with your family with the purpose of volunteering
Safe and reputable volunteer with your family overseas organizations
Eye opening, life changing, and meaningful experience making a difference in the world
Unique chance to have a positive impact on the lives of the less fortunate
Are you and your family seeking an affordable and safe way to travel overseas with the mission of helping those who are less fortunate?
Global Crossroad offers all different types of family volunteer opportunities abroad for big-hearted, compassionate, energetic, and open-minded families! You and your family can volunteer with orphans, education, or animal conservation. If you are a group of three or more, you can even customize your volunteering experience to meet the specific needs, interests, and goals of your family unit.
There are people and animals all over the world that are suffering for all different reasons. When you are fortunate enough to come from a home and family that is free from daily suffering, you are in an excellent place to help change that fate for others.
With Global Crossroad, you can travel to countries throughout Latin America, Asia, and Africa and join a family volunteering abroad trip that will make a huge difference in the world.
Proposed Itinerary for a
Family Volunteer Trip Abroad
Phase 1: Orientation
This is where you and your family will be introduced to various important aspects of the culture, traditions, religions, and societal components of the country that you are visiting. You will be briefed on your chosen family volunteering abroad trip during this time. All of your questions will be answered, so that you are ready and prepared to begin your humanitarian work.
Phase 2: Volunteer Program
This is the core of your adventure. You will choose to dedicate your time to a program that involves things like teaching, orphanage work, animal conservation, nature conservation, and construction. Most groups are no bigger than four to five volunteers. Everything will be set up for you, including your accommodations and transportation.
Phase 3: Travel
During this exciting phase, your family group will be exploring the country in which they decided to visit. Your family group will see areas and monuments of historical importance, beautiful natural landmarks, and become immersed in the culture and traditions of the native people. This will be a highly enriching and eye opening experience! If it is group of more than three people, your family group has the opportunity to customize their travel itinerary. Talk to a Global Crossroad representative about this unique option.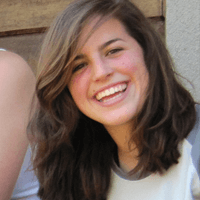 It was all worth it. I treasured the intimate moments travelling and experiencing together
Jessica Mills
- USA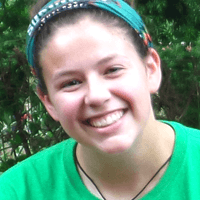 I was not ready to leave when my two months were up. It was an unforgettable experience.
Roberta Quis
- Australia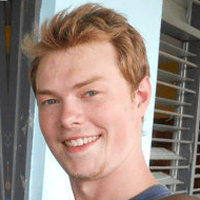 This was an amazing trip. I was immersed in new experiences, cultures, languages and people.
Kenneth Janes
- Canada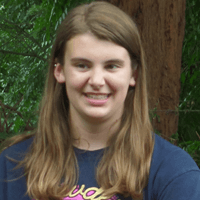 This experience was both exceptional and valuable. Project was extremely enlightening.
Lindsay Scott
- Germany
Possible
Family Volunteer Trip Abroad

Options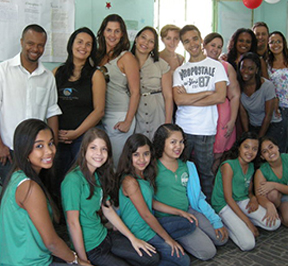 There are orphanages around the world that are under-staffed and under resourced. Your dedication to one of these orphanage projects will have a monumental effect on the present and future lives of these abandoned children. You will bring a new light of hope and love into their lives.
The ability to communicate proficiently in English has become an almost mandatory skill set if one is to obtain a good job with decent wages in the future. Most rural schools do not have the proper resources or staff to offer this valuable education. Family volunteer trips abroad that involve education are in high demand of people like you!
What better way to travel to a tropical paradise with your family than by doing so with a turtle conservation project? You can find yourself in places like Mexico and Costa Rica helping to protect and restore diminishing sea turtle populations. This is a perfect family volunteering abroad trip for families that love the ocean.
Volunteer with your family overseas in places like India and Sri Lanka where you will have the rare and special opportunity to work closely with majestic elephants. These animals need your love, care, and support in order to live out their lives in peace, health, and happiness, as they deserve.
Customized Projects
If you are traveling with a group of three or more, you have a unique opportunity to customize your volunteer with your family overseas trip. A Global Crossroad representative will help you design the perfect volunteer trip to fit the specific needs, interests, and goals of your family unit.
Our experience with groups
Global Crossroad has been working with family groups since 2003. We are experts in customizing the perfect travel and volunteer programs for family groups. As a family, you can work in all different areas of interest that range from education to nature conservation. We have been a success since the beginning! Your satisfaction and safety is guaranteed!
Please feel free to contact us via email or phone, if you are planning a group program.