Volunteer Summer Community Service Programs for High School Students
Spend your summer in an exciting new country helping disadvantaged people
Get first-hand practical experience of a possible future career, such as nursing or teaching
Enjoy new experiences on an organised and safe program. Local staff are on hand 24/7 so you will never feel lost or alone.
Unlike some other volunteer organizations we never charge huge fees for our top class programs, in fact we are proud to offer the lowest volunteer program fees.

Take this fantastic opportunity to check out causes and professions you are interested in, while also helping to empower women, children and entire communities.

Book your volunteer program with confidence. We're a U.S. registered non-profit with unparalleled high reviews and ratings.
Summer Community Service Programs for High School Students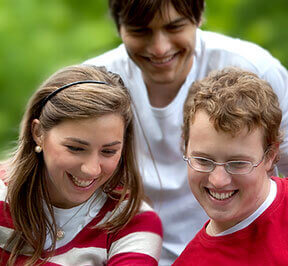 Do you have dreams about doing summer volunteer programs for middle school students?
Can you envision yourself doing community development work in Argentina , playing sports in South Africa, or volunteering with street children in Ecuador?
Do you wish you could start doing summer community service programs for high school students?
Can you envisage spending your summer holidays exploring China , working an orphanage in Tanzania , or supporting community development in Tanzania? Volunteering abroad is an incredible way to prepare for your future while enjoying the present during your holiday time off.
Global Crossroad is excited to present a wide array of fantastic summer community service programs for high school students to help you get the most out of your summer vacation. We offer safe and affordable opportunities for people of all ages and backgrounds to embrace.
Whether you're seeking a chance to delve deeper into healthcare work , support to children with disabilities, or help endangered animals, Global Crossroad has a perfect program that's right for you.
The benefits of summer community service programs for high school students
There are countless benefits to engaging in summer community service programs for high school students: learning a foreign language, improving your interpersonal skills, and trying out different job options are just some of the many rewards that come from volunteering abroad.
For teens still deciding what they want to do with the lives, community service summer programs abroad give you a chance to accomplish two important goals simultaneously.
First, volunteering abroad lets you experiment getting a feel for different industries. You can try your hand at medical work , nursing, social work, or any number of other fields like environmental conservation and teaching.
This way, you can decide whether or not you're truly interested in a career path by actually experiencing it—rather than just studying about it. In the same vein, volunteer programs give you practical experience that boosts your skill-set and gives you a better chance at succeeding at your career of choice.
Imagine that you want to become a teacher in your home country. Yet, you're not totally sure whether it's the right choice for you. So you embark on summer community service programs for high school students and go to China to teach English for a while.
During your time away, not only do you fall in love with teaching, but you develop the necessary skills to do the job really well.
With so many benefits to volunteering abroad, it's no wonder that Global Crossroad is proud to present a varied selection of the best Summer volunteer opportunities for high school students. Whether you love working with children or saving animals, we have a program that is tailored to fit your passions.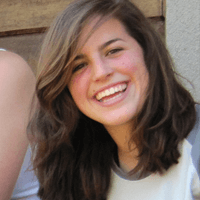 It was all worth it. I treasured the intimate moments travelling and experiencing together
Jessica Mills
- USA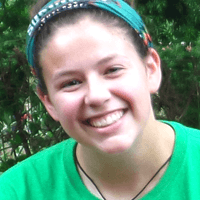 I was not ready to leave when my two months were up. It was an unforgettable experience.
Roberta Quis
- Australia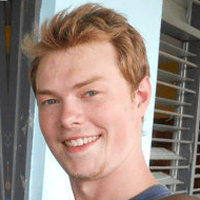 This was an amazing trip. I was immersed in new experiences, cultures, languages and people.
Kenneth Janes
- Canada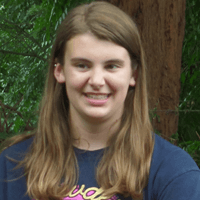 This experience was both exceptional and valuable. Project was extremely enlightening.
Lindsay Scott
- Germany
Globalcrossroad Low Cost Summer Community Service Programs for High School Students
Discover Globalcrossroad's fantastic selection offering the most affordable community service summer programs for high school students:
If you're hoping to earn money while volunteering abroad, this is one of several summer volunteer opportunities for high school students that can help you do that! To be a part of this great program, you must be able to commit to at least six months of your time, and be willing to adapt to Chinese culture. Volunteers will work at Quingdao and should have strong English skills. No prior teaching training is necessary.
Summer volunteer programs for high school students are perfect for branching out into different fields. For teens wanting to work with women and children, this Tanzania-based program is an excellent choice. You'll work between 25 and 35 hour each week helping local women to build skills in a variety of areas, including marketing, business, and handicraft production.
Summer Escape in Costa Rica
Community service summer programs abroad don't get better than this incredible summer escape in stunning Costa Rica. Teen volunteers will get to spend time working at rural schools, teaching local students English for 22 days. More than that, you'll explore the country's treasured attraction on a 5-day adventure.
No doubt, India's Himalayan region is a cultural hotbed, full of fascinating customs and traditions. When you embark on community service summer programs for high school students like this one, you'll get to work with children in deeply need of your support. By offering nurturing care and teaching them English, you'll become a big part of their lives. Responsibilities include cooking, supervising, and playing with the children.
Can you imagine a more intriguing way to spend your summer holiday than teaching English to Buddhist monks in gorgeous Sri Lanka? Jump aboard summer volunteer opportunities for high school students and dive into culture with this incredible program. Volunteers will work daily with young practicing monks to improve their English skills. While no prior experience is required, volunteers must respect local Sri Lankan and Buddhist customs.
As one of many ideal summer volunteer programs for high school students for teens looking to gain experience in the nonprofit sector, this program in Argentina is great for those with a passion for South America. Volunteers will work 30 hours per week helping local staff, and performing various tasks including marketing, promotion, and fundraising efforts.
Do you love immersing yourself in foreign cultures? Then community service summer programs abroad are perfect for you—especially this one, based in Kenya.
Get to know the Maasai tribe on a personal basis when you spend your summer working with this local community to improve their business skills and ability to speak English. Your responsibilities as a volunteer here will range from educating the Maasai people about HIV/AIDS, promoting local tourism, and planning future endeavors.
Summer Escape in India
If you've been dreaming about traveling around India, Community service summer programs for high school students is a pretty great way to make that fantasy a reality.
With this amazing summer escape program, volunteers will work at a local orphanage where you'll spend quality time with children in need. You'll also get to venture around 3 major Indian cities: exploring Delhi, Jaipur, and Agra will show give you insider's insight into this astounding country.
Studies have shown that teens who engage in community service summer programs abroad gain important job-related skills and improve their ability to relate to people from a variety of demographics.
Exploring new cultures while helping communities fills you up spiritually and gives you tools for life. No matter if you're looking to work in healthcare or learn more about marine life, check out Global Crossroad's extensive list of the best volunteer abroad opportunities around the world.