Share your teaching skills with needy children and help strengthen their future and confidence
An amazing opportunity to combine foreign travel with volunteer work
Well organised placements in genuinely needs local schools

Form bonds and relationships you will never forget

Share the gift of language with children who could not learn otherwise
A low cost volunteer abroad project which suits all budgets
Take a minute to complete the form and we will be in touch.
Summer Volunteer Programs for Teachers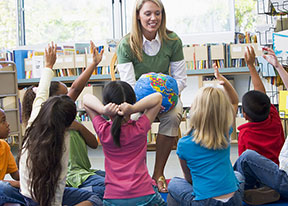 Are you a teacher? Are you looking for a summer volunteer program for teachers? Do you want to spend your summer volunteering abroad?
Then look no further as Global crossroad has lots of summer volunteer abroad teaching programs to fit what you are looking for!
We are committed to offering the most affordable, interesting and useful programs in the world so that you can maximize your impact.
Why volunteer to teach English abroad?
Teachers often love teaching as it is a way of giving back to the world and to help others expand their knowledge zone.
Teachers also get a lot of holiday time and so what better way to spend your summer holiday than to explore a different culture and Volunteer to teach English abroad.
Even if English isn't your first subject a good teacher can teach anything and most of the students on our programs are eager to learn - a nice change from regular school children! Perhaps you also want to learn about a culture more in depth?
Then what better what to learn about a culture and its people than through students. Most of the time on summer volunteer abroad teaching the students will teach you something to - a true cultural exchange!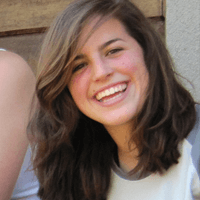 It was all worth it. I treasured the intimate moments travelling and experiencing together
Jessica Mills
- USA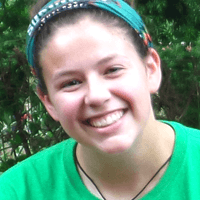 I was not ready to leave when my two months were up. It was an unforgettable experience.
Roberta Quis
- Australia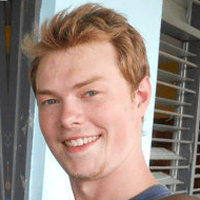 This was an amazing trip. I was immersed in new experiences, cultures, languages and people.
Kenneth Janes
- Canada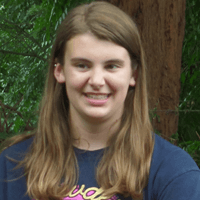 This experience was both exceptional and valuable. Project was extremely enlightening.
Lindsay Scott
- Germany
Global crossroad Low Cost Summer Volunteer Programs for Teachers
So you want to spend your summer volunteer teaching English abroad? Great, but where do you want to go?
Global crossroad has programs around the world to choose from, so if you want to volunteer but don't know where to go then check out the countries below!
China is such a large country and a place filled with unbelievable culture, heritage and beauty.
Volunteer teaching in China will give you a glimpse into one of the world's biggest superpowers and some of the most interesting people in the world.
The country has a thirst for English so anyone who is spending their summer volunteer abroad teaching will be treated like an emperor.
Exploring the more rural areas of Sri Lanka is hard to do as a tourist but volunteer teachers are welcomed and showed some of the country's finest hospitality.
Since the country is still disadvantaged and struggling to develop enough to satisfy tourism, teachers teaching conversational English will be a big help.
While Ghana is a relatively under developed country, its hospitality makes up for it.
Friendly and welcoming, you are likely to love your experience here. The students are really well behaved and eager to learn from a foreign volunteer. What a great place to spend your summer volunteer teaching abroad!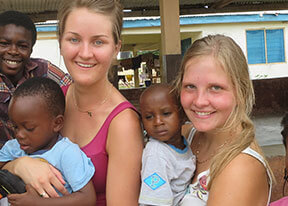 Welcome to the cosmopolitan capital of South Africa. Despite the beautiful beaches nearby the city is still underfunded when it comes to education.
Volunteer teaching programs here are offered in kindergarten, primary or secondary and you will be helping students with a better chance in their future!
Volunteer teaching abroad in Uganda means you will be doing a great service to the country.
Not only will you be teaching English language but you can also teach health and hygiene topics, take part in extracurricular activities (i.e. games, sports, etc.) and even assist with school operations and curriculum development.
Teaching Project (Rio de Janeiro)
One of the staff at global crossroad's favorite, teaching in Rio de Janeiro is an experience you will never forget. While you will mostly be teaching youths from disadvantaged backgrounds you will not be confined to one school.
Rather you can explore the vibrant city and teach in a variety of schools, learning the subtle difference between the students from different areas!
With a bright future ahead Ecuador is one country that everyone should visit. Still underdeveloped it has retained most of the culture and history.
If you decide to spend your summer volunteering to teach English abroad here you will be helping in elementary schools in and around Quinto area.
Another great South American country to explore, Peru holds the stunning Amazon rainforest and the ancient wonder of Machu Picchu.
Peru is the perfect place to combine volunteer teaching abroad with travelling over summer.
With amazing nature and great food, Mexico is a great place to volunteer teach abroad. With its close proximity to the USA it is easy to get to, and the students desperately need English to communicate to their English speaking neighbor!
You will need some Spanish skills to teach in Mexico but this program can also be combined with an intensive Spanish course before starting at the school.
With so many summer volunteer programs for teachers the hardest part is to choose where you want to go. Don't forget you are not limited to one placement and can combine teaching in more than one country or with a different volunteer abroad placement.
Spending your summer volunteer teaching English abroad is the perfect way to give back to the world.
Benefits of a summer volunteer program for teachers
There are benefits for everyone when teachers decide to volunteer to teach English abroad. For example the most obvious benefit is that the students get to learn or improve their English.
This happens in many ways because not only do they learn what you teach in class but they also learn from what you say outside of classroom, say at the dinner table.
They are also much more eager to learn from a foreigner and so even in a short term volunteer abroad program student's benefit incredibly. It isn't just the students that benefit, but the local community benefits too.
Having a foreigner visit to help out in schools give a huge morale boost and motivates them to work harder.
The adults may even want to practice speaking English with you! Coming from a western orientated school system will also benefit the school as when you are teaching you are also showing the other local teachers how other teachers teach - they may learn new strategies and tips for the classroom.
As well as the students, school and community gaining from having a teacher stay, you will also benefit from the program. The reason that summer volunteer programs for teachers are so popular is that they are really valuable experiences for the teachers.
You get to really immerse yourself in a different culture-usually in a way you could not as a tourist. The locals will show you how they live and invite you into their homes, schools and lives.
If you are new at teaching then volunteering to teach English abroad is great for experience and your CV. You will be getting real classroom experience, a chance to design your own curriculum if you want and a certain deal of responsibility that will help you later in your teaching career.
Even if you are a seasoned teacher it is still a good idea to volunteer to teach English abroad because you gain experience in a whole new classroom setting - likely to be very different to modern classrooms. Besides it is a good way to push yourself - are you as good a teacher as you think you are?