Quick Links
Volunteer
Project-Tanzania
Volunteer Project-Tanzania
Project Summary
Tanzania is one of the poorest countries in the world and like the other basic infrastructures in the country, the government has not been able to meet the basic healthcare needs of its citizens.
As a result, an overwhelming number of Tanzanian people never receive proper healthcare. Most local people cannot afford to visit doctors as the cost is simply unaffordable to these poor people. People die every day in many villages because they simply do not have access to doctors or basic healthcare facilities like clinics or hospitals.
Role of Volunteer
As a medical volunteer in Tanzania, your duties may include assisting local medical personnel and taking on various tasks independently at the clinic or hospital. Certified volunteers assist with outpatient department services and dispense medications and deliver injections/immunizations. Volunteers also support health education via community outreach programs and assist with family planning and antenatal services. Assist doctors, nurses and medical staff.
Program:

Volunteer in Tanzania

Project:

Medical Volunteering in Tanzania

Start dates:

1st and 3rd Mondays of each month

Locations:

Moshi

Departure and End Point:

Kilimanjaro International Airport

Language Need:

English

Accommodation and meals:

Host family or Homebase and Tanzanian cuisine three times daily

Activities:

support a healthcare system in a developing country in an assistant capacity

Working hours:

25-35 hours per week
Examine and work directly with patients
Treat minor injuries
Hospital administrative duties such as record-keeping
Educate patients on the importance of sanitation, hygiene, nutrition, etc.
Please note: We welcome pre-med and medical students into our medical volunteer in Tanzania project. However, if you are a pre-med or medical student, your role will be that of an intern who is there for learning purposes only. You'll be able to shadow the doctors and nurses and learn from observation and experience medicine being practiced in a developing country from a very close perspective, but you will not be permitted to do anything that you wouldn't be permitted to do without certification in your own country.
Medical volunteers will shadow local doctors and learn mostly from observation. Due to inherent risk involved and medical regulations, volunteers cannot treat patients or become involved in surgery during the project.
Skills
/Qualification Needed
You are interested in applying for medical volunteering in Tanzania, you must have certification or proof of experience in a medical field, such as an EMT or paramedic certification, or nursing or physician's credentials. Due to the health risks involved, volunteers who are not properly trained in healthcare cannot support this project. **If you are a pre-med or medical student, we do have internships available for you! Your understanding of Tanzanian culture and diversity can help improve the experience for both you and your patients. Consider enrolling in our one-week Language & Cultural Immersion program.
Major FAQs
- Orphanage Project
What does the daily routine for this project look like?
Your usual day work frame is: 8:30/9 am – 4pm, including a lunchbreak. The medical project in Tanzania volunteers will work about 5-7h/daily.
Where are the volunteers staying? Is the accommodation far from the project location? What's the commuting perspective?
It is custom for medical project volunteers in Tanzania to stay with host families or the volunteer house. The project location is about 40 mins away . These are commuting possibilities: public transportation (known as daladala), taxi or riding a bicycle (we recommend our long-term volunteers to do so.)
What are the volunteers expected to do jobwise?
It depends a lot on the medical background of each medical volunteer in Tanzania. You would be mainly observing and sometimes, seldom assist the medical staff. Here are some of the activities you might find yourself doing: do pediatric work, be involved in the psychiatric/dental/labor department. You might also get to assist in minor operations.
Will I work in a hospital / Clinic?
Clinics in Tanzania don't custom have much work to offer to the medical volunteers, therefore you will be placed in hospitals where you can observe the functionality and diversity of different departments.
Is there any hand-son experience to be expected?
This depends on the level of qualification you have. If you have a medical qualification you might be involved in some hands-on activity and direct patient treatment.
By whom are the volunteers supported?
It also depends on your medical background. If you are a doctor, you will be supported by fellow MDs. The medical staff will also translate to you and help you communicate with the patients. The students will have a supervisor (from the medical staff) who will help get acquainted to the working environment. Your coordinator will help you get around the transportation so you find your way around Tanzania.
How many hours/day are the medical volunteers in Tanzania expected to work?
Hospitals are usually opened 24/7, therefore the number of hours that a volunteer is expected to work depends on the particular needs in the placement. Usually the medical project volunteers in Tanzania will work 6-8h/daily. However there are also volunteers who willingly work 12h/day at the hospital.
Is this project available all year long?
Yes, the medical project in Tanzania is available all year long, even on holidays.
Are there any other details volunteers should be aware of before volunteering?
We always suggest the medical project volunteers to bring any medical supplies they ca, they are very valued in the hospitals in Tanzania. Also please make sure to take your own scrubs and stethoscope with you.
Volunteer in Tanzania
: Project Locations and Free Time Options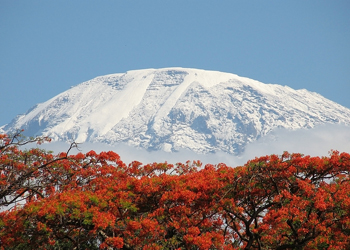 Our volunteer in Tanzania projects are located in and around Arusha and Moshi. Arusha is one of the bigger cities in the north of Tanzania and sits at the base of Mount Meru, not far from the Kenyan border. It is well-known African congress center and contains the site where the International Tribunal for the Rwandese Genocide was held. Safari tours to the Serengeti, N'gorongoro, Manyara and Tarangire usually launch in Arusha. The city is also an excellent base for visiting the Arusha National Park, where volunteers can experience a wide range of habitats and experiences. There are lakes that serve as a gathering point for a kaleidoscope of waterfowl, the imposing summit of Mount Meru is nearby and Moshi is approximately an hour-and-a-half (90 minutes) drive from Arusha.
Moshi sits on the lower slopes of Mount Kilimanjaro. It is an often over-looked tourist destination, but offers many intriguing cultural exposure opportunities. The Chagga people call Moshi home and it is in the middle of a major coffee growing region. Central Moshi is busy and colorful making an interesting walking excursion. The area around the market and Mawenzi Road is recommended, as there is a slight Asian flavor to the area and a Hindu temple, mosques and Indian traders.