About South Africa
Volunteer South Africa -

Cape Town
Culture shock is not an imaginary situation when volunteering in South Africa. Visiting a different country can be overwhelming, even when the culture is similar to your own! Prepare yourself to enjoy your South African experience thoroughly by attending our 3 day orientation program. Our 3 day course is a learning vacation which includes cultural orientation and instruction, introduction to South Africa customs and sightseeing in/around Cape Town.
Global Crossroad has designed this opportunity to ease you (slowly and comfortably) into South African life rather than throwing you in without a life jacket! During your exposure to South African culture, volunteers will start their mental journey into the cultural and demographic diversity of South Africa. Program features orientation, drive to downtown Cape Town tour, stunning photo stops, visits to two unique cultures and communities and many chances for question and answers.
Program:

Cultural Information & Immersion

Start Dates:

1st and 3rd Wednesdays of each month

Location:

Cape Town, South Africa

Departure and End Point:

Cape Town International Airport

Language Requirement:

English

Meals:

Host family and South African foods three times daily

Activities:

Vary daily and will be confirmed during orientation.

Working Hours:

None, purely educational and travel.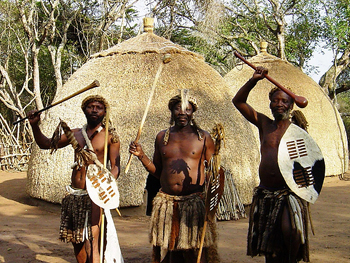 Day 1 (Wednesday):
Reception at Cape Town International Airport and transfer to accommodations. Acclimate, buy supplies and settle in before moving directly into your cultural program.
Orientation will introduce religion, culture, history and customs; geography; necessary health precautions and other topics can be included based on volunteer interest. Learn about the dissolution of Apartheid, and participate in a cultural program on the philosophy and work approach in the communities. Learn your first South African words and customs (e.g. greetings and gain insight into the "culture and pecking" orders of rural communities you will be serving.
Day 2 (Thursday):
Orientation about South Africa: history, people and ways of life. Tour Cape Town and visit two unique cultures and communities, and immerse yourself in their lifestyle – Khoi/Bushman culture in Klapmuts and Kayamandi Stellenbosch. Both communities are situated in one of the most beautiful and richest regions in South Africa. Enjoy traditional Xhosa cuisine for lunch with Cook-up Kamamma (an experience that has earned international recognition) and sample indigenous Xna bread.
Later in the day, transfer to your home-stay at Kayamandi, Stellenbosch for dinner, bed and breakfast.
Day 3 (Friday):
Transfer to project and prepare to Work and Play in South Africa with your host volunteer community. Individual day details as per personal project placement. Arrive at project site. Meet and be greeted by your Local Site Mentor, and transfer to your host accommodation - orientation on your local community and free time in the evening.
Days 4 & 5 (Saturday & Sunday):
Experience and settle in with host family and community before launching your project work on Monday.
Note: This is a sample itinerary and can change to meet the changes in field conditions.