Summer Volunteer and Travel Program in Peru (4 weeks)
Summer Volunteer Program in Peru
Explore the Archeological Capital of the Americas
Peru is a fascinating Andean country alive with cultural activities. The archeological capital of the Americas, Peru - with its magnificent ruins of ancient culture that have passed into the mist of history - is a popular destination for tourists as well as volunteers. Explore the jungles of Peru and work in the needy communities for the betterment of the children - the future of this world. All this is possible when you join Global Crossroad's summer volunteering opportunity in Peru.
Welcome and Orientation Training (1 day)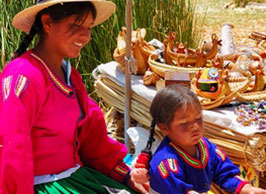 You will be met by a Global Crossroad's local representative upon arrival in enigmatic Cuzco. After a brief orientation, you can relax and settle into your accommodations in preparation for Spanish language lessons. Take a diagnostic test to ensure efficient placement. Over the days, acquire a working level of the Spanish language - ensuring your enjoyment of this abroad adventure.
Community Service Project (21 days)
For the next 21 days of your summer volunteer abroad program in Peru, you will go to various orphanages (or other projects) located throughout Cusco and the surrounding areas. You will be sub-divided in many small groups. Global Crossroad will place 2-5 volunteers in one orphanage depending upon the number of children. As a volunteer in the orphanage project, you will teach English (3-4 hours a day) in the orphanage or schools (when the children attend school during the day). You will help the children by educating them on issues of personal hygiene and sanitation - helping them to brush their teeth, showering, etc.
Exploration of Peru (6 days)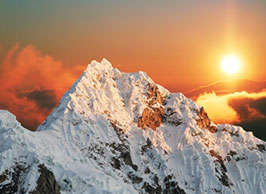 After spending quality time with the destitute children of the orphanage and street children centers, you will embark on an unforgettable trek through the beauty that is Peru as part of your best volunteering program in Peru. The towering, snow-capped peaks and deep river valleys of the Andes provide some of the most spectacular scenery found on earth. Nestled within are some of Peru 's most fascinating destinations - the Sacred Valley of the Incas, the mountain lands of Machu Picchu , and the Amazon River Basin . Take part in this inspiring adventure and experience a vibrant culture, bike through local villages, raft in exhilarating whitewater rivers, shop in open markets, and hike to Machu Picchu , and discover the Amazon Forest .
Program: Summer Volunteer and Travel Peru
Highlights: Community work, culture, travel
Arrival and Departure: Jorge Chavez International Airport in Lima, then a domestic flight to Cusco
Project End point: Cusco
Language requirement: None
Special need: Good health
Accommodations: Hostel, Host family, tourist hotel
Meals: local meals - 3 times a day
Program fee: US $2309 for 4 weeks; including 6 days guided tour
Summer Volunteer Program in Peru Complete Itinerary
Day Prior to the Start of Your Summer Volunteering Program in Peru
You will be met at the airport and transferred to you host family's house where you can unpack and rest.
Day 1: Welcome to Cusco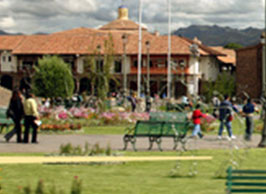 On Monday, you will go to Global Crossroad Peru office for your orientation and. In the afternoon, you will take part in a city tour of Cusco. This excursion includes the best highlights of Cusco – "the navel of the world" and the center of the ancient Inca Empire. You will visit Q'oricancha, the Inca Temple of the Sun and then tour Cusco 's Cathedral, a 16 th century church filled with original artwork and an amazing main altar made of silver. You will then tour the four primary ruins surrounding Cusco, including Sacsayhuaman, Q'enko, Tambomachay and Puka Pukara. As part of the tour you will receive the "Tourist Ticket" which can be used in your free time to visit a number of museums and other attractions in and around Cusco .
Day 2-22: Volunteer with Various Children's Projects
In Peru, many families are affected by extreme poverty and therefore many children are abandoned at a young age, as their families are unable to support them. As a result, there are many children in Peru that live on the streets or in orphanages. For these 21 days of your summer volunteer abroar program in Peru, you will help in orphanages, schools and community centers for approximately 4-5 hours each day. You will provide care, love and attention for these children as well as assisting the Peruvian staff at the projects.
You will be subdivided into small groups of 2-5 at each project depending on the number of children. You will assist in a number of areas depending on the project you are assigned to. For example, you may teach English, assist with homework, organize educational activities, and help the children by educating them on issues of personal hygiene and sanitation. If you are placed in an infant orphanage, you will help feed the children, change their diapers and/or bathe them. Volunteers are encouraged to take initiative at their projects and can organize games, drawing lessons, singing, dancing, and other creative, educational and extracurricular activities. Volunteers are also encouraged to help wherever necessary, for example in the dressing of the children, food distribution, kitchen, garden, cleaning and various administrative duties.
Day 23: Aguas Calientes
Early in the morning, you will depart Cusco bound for the village of Aguas Calientes, right on the edge of the Amazon Rainforest and literally at the foot of the mystical Machupicchu Mountain. When you arrive in Aguas Calientes, you will meet by our guide as you get off the train and they will escort you to your hostel. The first day, you can spend relaxing and getting to know the small pueblo of Aguas Calientes; and be sure to take a relaxing dip in the natural hot springs which give the village its name: Aguas Calientes. There are a multitude of little restaurants and shops in Aguas Calientes and you can enjoy one of the 3for1 Happy Hour specials. You will be staying at a nice, little hostel and your guide will visit you at 7:30pm to give you a brief information.
Day 24: Machu Picchu
Our guide will meet you at your hostel early in the morning. You will travel by bus up to the entrance of the sanctuarycity of Machupicchu (20 minutes by bus), and then take a 3hour guided tour of the ancient ruins, which are still 60 % intact today. At the end of tour, you will have lots of free time to hike and explore independently, including a trek to the top of Huayna Picchu, the Temple of the Moon, or to the very last part of the Inca Trail and the Inkti Punktu (Sun Gate).
Day 25: Transfer to Cusco
Early the next morning you will take a 1hour flight from Cusco to Puerto Maldonado – the biodiversity capital of Peru. You will then take a 4hour boat ride from Puerto Maldonado along the Madre de Dios River to your jungle lodge, where you will be welcomed with a traditional beverage, then settle into your bungalow and have lunch. Later in the afternoon, an expert jungle guide will take you for a visit to Monkey Island in the core of the Madre de Dios River. The group will also visit the Tambopata Reserve.
Tambopata Reserve
The Tambopata Reserved Zone is the most preserved area of the Amazon rainforest– covering an area of approximately 1.48 million hectares/3.66 million acres. It is in this amazing biological reserve that three ecosystems converge resulting in an astounding variety of flora and fauna. Among this incredible variety, there are a number of endangered species including the jaguar, the giant otter, and the harpy eagle. In addition, one of the highlights of Tambopata is the Colpa de Guacamayos – one the largest clay licks in Peru , which attracts thousands of macaws and parrots who come to feed on the mineral salts.
Day 26: Lost Cocha
A local guide will lead you through the virgin rainforest to the Lost Cocha – a shelter and food source for a large variety of animals such as giant otters, crocodiles, turtles, numerous bird species, the majestic jaguar, and a great variety of tropical fish. Later, you will hike through the jungle to the famous Amazonian Viewing Point, built on the top of a Shihuahuaco tree. In the evening, if there is time, your guide will take you across the river by canoe to visit a local native family living in the jungle.
Day 27: Tambopata Puerto Maldonado
On your final day, you will say 'goodbye' to the jungle, and travel back along the Madre de Dios River to Puerto Maldonado – where you will fly back to Cusco .
Day 28: Rest Day
You can spend your last day of your summer volunteering opportunity in Peru saying good-bye to Cusco and to your volunteer project. You will also be able to join in our free salsa lessons on Saturday evening.
Summer volunteering program in Peru itineraries are merely samples and may change to meet the needs of the volunteers and changes in the field conditions. This itinerary will be revised and finalized during orientation program.
Prices and Dates
Program fee: US $2309 for 4 weeks; including 6 days guided tour
Fees cover
Room ( volunteer hostel, host family, and local food three times a day during entire volunteering
Room (host family, economy hotel) and food (2 times a day - dinner not included) during travelling
Entry fees during travelling
Local transportation during travelling
Airport pick-up and drop off
Insurance
Support of in country staff
Fees do not cover
Airfare
Visa
Daily transportation during volunteering
Personal expenses on soft drink and food
3 meals (dinner) at Machu Picchu and Aguas Calientes
Any tips to guides, gifts to host family or projects