Attention college students! Make a difference to the world without spending lots of money on our exciting and meaningful volunteer abroad programs
Change the lives of forgotten people for the better during summer vacation.
Experience true cultural immersion like no tourist ever could.
Choose from the best priced volunteer abroad projects on the net.

No middlemen – all fees benefit those in need.

An excellent way to get practical experience and build your skill set.
Take a minute to complete the form and we will be in touch.
Summer Volunteer Programs for College Students
Ever thought about summer volunteer programs for college students? Wondering what to do on your college break?
Dreaming of going a meaningful, affordable vacation? Make a difference this summer, on one of Globalcrossroads Summer volunteer abroad programs for college students. From teaching computers, to making handicrafts with women, to teaching soccer or English, there are opportunities across the world for you.
Take the time to explore our budget options, and take the chance of a lifetime in Africa, Asia or South America.
Talk to your friends and go on one of our Summer Escapes together.
You'll have a lot to share with everyone when you go back to college after summer!
Globalcrossroad Affordable Summer Volunteer Programs for College Students
If you are ready to volunteer with us but don't know where you want to go then check out the list of interesting, meaningful and affordable volunteer summer programs for college students.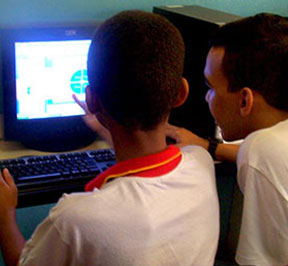 Have a passion for computers? Looking for a summer break? Check out volunteer summer programs for college students in South America!
Travel to Brazil and use your computer skills to better the life of underprivileged people in Brazil.
This opportunity is a wonderful chance to work with people from low income backgrounds to teach them computer skills so that they have more opportunities in the workforce (including in the tourist industry!).
A humbling opportunity to share some skills many of us take for granted in your summer break.
Ready for a meaningful volunteer experience in your summer break? Global crossroads has a number of affordable summer volunteer opportunities for college students, including this amazing opportunity in India.
Discover to the country that is the birthplace of yoga! Stay with a host family, a great chance to make new friends while, exploring the sites and sounds, including breathtaking historic sites, Hindi language and the diverse Indian culture.
Imagine playing sports for your whole summer break! Ready to be fit and active and travel?
Summer volunteer programs for college students in South Africa include a fun physical education program in Cape Town.
Teach recreational activities and all kinds of sports to kids from disadvantaged backgrounds, keeping them occupied, active and out of trouble.
Discover the sights and sounds of South Africa, a beautiful, diverse and fascinating country with a colourful history. Visit Robben Island where the famous late Nelson Mandela was imprisoned before he became Prime Minister!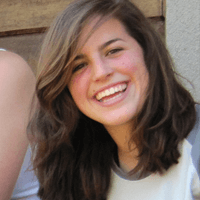 It was all worth it. I treasured the intimate moments travelling and experiencing together
Jessica Mills
- USA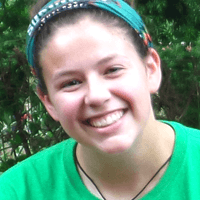 I was not ready to leave when my two months were up. It was an unforgettable experience.
Roberta Quis
- Australia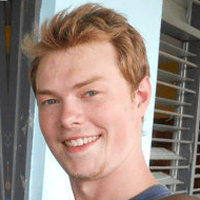 This was an amazing trip. I was immersed in new experiences, cultures, languages and people.
Kenneth Janes
- Canada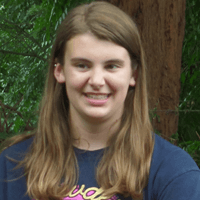 This experience was both exceptional and valuable. Project was extremely enlightening.
Lindsay Scott
- Germany
Would love to travel to South America to learn more about life there but not sure where to start? Check out volunteer summer programs for college students in Peru!
Take this four week trip to Peru, spend time looking at majestic ancient ruins in beautiful surroundings and and learn about indigenous cultures.
A great opportunity to learn Spanish and interact with local villagers, using your new language skills to help out in an orphanage with underprivileged children.
Summer volunteer programs for college students in Asia include this once in a lifetime chance to experience another culture and spiritual tradition in Sri Lanka.
A unique chance to immerse yourself in Buddhist practice and traditions by teaching English to young monks, while becoming involved in daily life practices and teaching. A wonderful chance for a new perspective to share with your family and friends back home.
Feel like a different kind of vacation in Africa off the normal tourist route? Globalcrossroad has 4 week summer volunteer opportunities for college students, including this illuminating one in Africa.
Visit the natural wonders of Kenya from the beaches to wildlife at game reserves. Learn about traditional Massai culture and traditions.
It is a unique opportunity to travel to ancestral lands and learn about a culture and way of living very different to the one back home.
Volunteer summer programs for college students in Africa include this amazing chance to work on an income generation program with women. Love handicrafts and working with women and children?
Travel to Tanzania, enjoy staying with a host family and sharing your creative skills with appreciative women, to help them earn a living to support their families.
This position also involves teaching English in a local orphanage. A busy and truly rewarding experience.
Volunteer summer programs for college students are an affordable and life changing way to spend your summer. Globalcrossroads has organised thousands of these placements since 2003.
If you are considering a different kind of vacation this summer either on your own or with a friend or two on a Summer Escape, then contact us today!
Benefits of summer volunteer programs for college students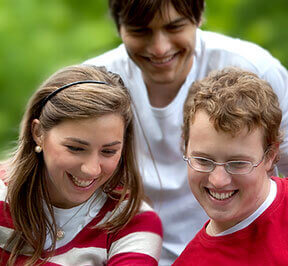 Wondering how taking time to volunteer will benefit you and the people you will visit? The benefits are endless. Sometimes we take our skills for granted.
Skills such as computers, English language, or playing sport can benefit many people on our many college student summer volunteer abroad opportunities.
Use your love and passion for these activities and share them with communities.
It's a great chance to be appreciated and make new friends. It's also a wonderful opportunity to learn a new language and try new foods.
Learn some recipes from your host family to cook back home and impress your friends and family!
As a college student summer volunteer abroad it is also a fantastic opportunity to benefit your professional career, and a great way to impress future employers. In the growing competitive job market employers often look favourably on potential employees with overseas experience.
Cross cultural experience can also give you a different way of looking at the world that you otherwise would not have. Understanding different cultures, religions and ways of life is an enriching experience not just for you but for the friends you make while volunteering abroad.
Globalcrossroad's 1, 2 or 4 week Summer Escapes are a wonderful budget option.
Check out these affordable, cultural and educational adventures. These programs incorporate cultural and language immersion and village stays with off the beaten track travel that you would not get a chance to do as a regular tourist. Have a look at these options today!