Summer Community Service Programs for College Students
Learn more about the amazing opportunities out there, and what makes our programs so special
An opportunity to explore future career opportunities in person before making any major life decisions.
Meeting and working with people from many different countries and backgrounds is a great opportunity to learn and grow as a person.
Our programs are the cheapest around because we cut out the middle-man. You fees support the projects and people you work with rather than executive salaries.

You can join our community service programs confident that your work has real meaning.

Experience a sense of satisfaction beyond anything a regular vacation could ever provide.
Summer Community Service Programs for College Students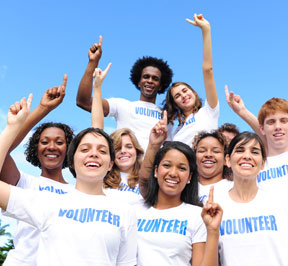 Are you excited about trying summer community service programs for college students?
Do you dream about heading abroad and empowering women in Tanzania, teaching English to Buddhist monks in Sri Lanka, or feeding the homeless in Costa Rica?
Volunteering abroad is an incredible opportunity to spread your wings and fly high.
During your time away, you'll get so much back: not only will you meet people whose friendships will stay with you forever, but you'll sharpen your professional skills to prepare for your future career.
Global Crossroad works hard to provide our adventurers with the ultimate summer community service programs for college students because we want to see you succeed.
Our affordable, organized programs are safe for anyone to embark upon. Whether it's your first trip to another country or you're a veteran traveler, these college students community service programs abroad are the perfect way to spend your holiday. So take a moment to peruse Globalcrossroad's selection of opportunities, and start your journey today!
Benefits of volunteering on summer community service programs for college students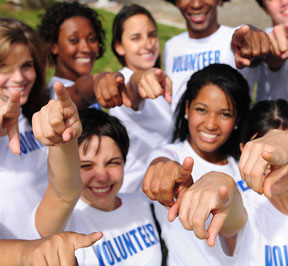 There's a wide range of reasons why volunteering abroad is beneficial, especially for those still in school. College students summer travel programs enable young people to branch out and explore all of their options.
Many times, students study something specific while in college-but how can you know what you want to do with your life if you haven't had much life experience?
This is why students end up pursuing avenues that ultimately aren't right for them.
After spending a lot of time and money on a college degree, they get out into the workforce and realize either that there aren't jobs available in their fields-or that they don't enjoy doing those jobs in the first place. The solution to this all-too-common conundrum is to try summer community service programs for college students.
Imagine that you have a chance to get away from your usual surroundings: suddenly, you're in Guatemala to help support a Women's Project-a foreign country with a culture very different from your own.
Within the first few days you meet local professionals who introduce you to new ways of looking at the world. You see firsthand the inner-workings of this society's infrastructure. Most of all, you meet local community members in need of your skills and energy.
This experience will impact your perspective on your future career, as well as your life goals. It could prove that you're really passionate about women's work-or that you instead want to go into a completely different field.
The point is that summer community service programs for college students give you a chance to find out what you're truly interested in, through real-world experiences.
Global Crossroad's selection of college students community service programs abroad is jam-packed with fantastic opportunities to bring your passions to light.
There's no better way to spend your summer than to dive deep into helping others and stepping outside your comfort zone. Whether you're interested in exploring the wild landscape of Tanzania or the rolling hills of exotic Sri Lanka, don't be afraid to jump aboard one of Globalcrossroad's many community service summer programs for college students!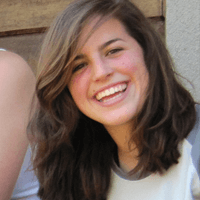 It was all worth it. I treasured the intimate moments travelling and experiencing together
Jessica Mills
- USA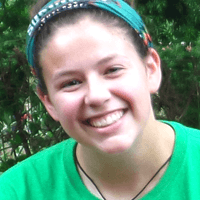 I was not ready to leave when my two months were up. It was an unforgettable experience.
Roberta Quis
- Australia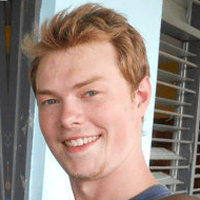 This was an amazing trip. I was immersed in new experiences, cultures, languages and people.
Kenneth Janes
- Canada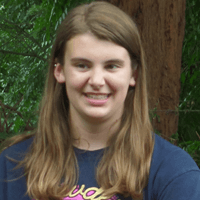 This experience was both exceptional and valuable. Project was extremely enlightening.
Lindsay Scott
- Germany
Globalcrossroad Best Inexpensive Summer Community Service Programs for College Students
Check out Globalcrossroad's selection of affordable and invigorating summer community service programs for college students:
Summer Escapes Tanzania
Not all college students' community service programs abroad take volunteers to the powerful motherland of Africa-but this one does! If you want to explore what East Africa has to offer, this invaluable program in Tanzania will give you what your heart desires.
From spending 22 days doing community service work at a local orphanage to going on a 5-day safari across this beautiful country, this is an experience you don't want to miss.
Giving your time and energy to an underserved community in Tanzania is filled with rewards for volunteers willing to try something a little different.
Out of the many community service travel summer programs 2016 that we offer, this one is particularly well-suited to volunteers with a passion for empowering women.
Learn about ethnic tribal culture first hand while working with the Maasai tribe, an all-female community that makes handicrafts and other unique offerings.
College students summer travel programs are often great for teaching young people about the gifts of making a difference to people in need. This program is perfect for students interested in environmentalism, and social work.
You don't even need to speak the local language to be able to participate in this worthwhile program-so if you want to improve your Spanish and give back, sign up today! Volunteers will support homeless people in Puntarenas and Guanacaste, as well as work on eco-sustainability projects.
Summer Escapes Ghana
Journey into foreign lands with community service summer programs for college students: this Summer Escape in Ghana gives enthusiastic volunteers an unforgettable trip. You'll work at a local orphanage for 2 weeks, in addition to seeing tourist destinations like Ghana's Volta and Ashanti regions on a 7-day excursion.
Between being immersed in local culture, observing different communities in surrounding areas, and meeting local professionals, volunteers will emerge from this experience spiritually rejuvenated.
This is an ideal program for those fascinated with Buddhism, world religions, and spiritual customs. No prior training is needed to be eligible for this great experience.
College students community service programs abroad can take you to the far corners of the world, and this one's no different! Volunteers will enjoy exploring the natural beauty of Sri Lanka, and spending time teaching young Buddhist monks the basics of the English languages through conversational learning and workshops.
Community service travel summer programs 2016 just got better with this in-depth offering located in beautiful Argentina. Aimed toward young professionals looking to improve their resume, this project focuses on supporting local administrative projects.
Volunteers will work up to 30 hours each week offering their skills to help move forward important non-profit and government initiatives. The ability to speak English is key, though no other languages are necessary.
Summer Escapes in Kenya
Want to spend your summer vacation in stunning Kenya? You can with amazing college students summer travel programs like this one. Volunteers will get to immerse themselves in local Kenyan culture, in addition to spending time working at an orphanage to support children in need.
Finish off this adventure with a week-long safari throughout Kenya's most beautiful regions. See wildlife, natural lakes, and more with this magical journey.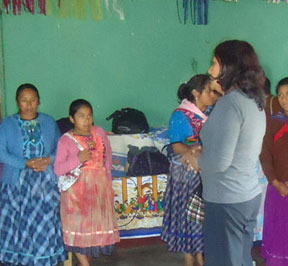 Sink your teeth into community service summer programs for college students with this memorable experience in Guatemala. Help empower local women by volunteering your time in underprivileged communities where women suffer from cyclical poverty and abuse.
Volunteers must speak intermediate level Spanish, since communication is key to helping the women. Tasks will involve everything from teaching English to assisting with legal issues, to supporting local outreach.
College students' community service programs abroad are so worthwhile. For young people trying to figure out what they want to do with their lives, summer community service programs for college students can open your eyes to your true passions.
Further, getting to explore different countries and cultures builds personal character and teaches you priceless life lessons. Regardless if you want to gain experience in healthcare, women's projects, or social work, Global Crossroad has a program that will help you be the best person you can be.