Summer Volunteer Opportunities Abroad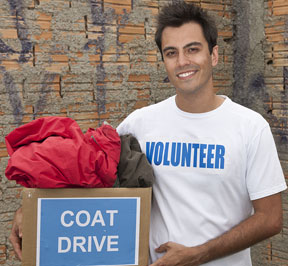 Do you harbor a passion for trying new experiences like going on summer adventures for college students?
Can you visualize yourself helping with nature onservation in Nepal, being a medical volunteer in Peru, or teaching at a rural school in Tanzania?
If you want to broaden your horizons, Global Crossroad has a selection of the most exciting summer adventure trips for college students.
Do you contemplate what it would be like to dive into summer volunteer opportunities abroad? Can you envision yourself traveling across Peru, exploring Kenya or helping communities in India?
Global Crossroad has a wide array of summer volunteer opportunities abroad so that you can make the most out of your holiday time.
Volunteer abroad summer programs give you the chance to sink your teeth into something substantial. Instead of wasting a few weeks or months doing nothing, imagine you could use that time for something really constructive?
When you participate in summer volunteering programs abroad, you get to broaden your horizons while enhancing your skills and knowledge.
Here at Global Crossroad, we want to make sure you have access to affordable, high-quality summer volunteer opportunities abroad. Because everyone deserves the chance to give back!
The benefits of summer volunteer opportunities abroad
Summer volunteer programs abroad are worthwhile for myriad reasons. Doing something that requires you to step outside your comfort zone and take a bit of a risk isn't always easy—but it's always worthwhile.
Some of the biggest benefits you'll get from joining in summer volunteering opportunities abroad include sharing your special skills with people in need, and learning about new cultures.
For example, have you wanted to learn a language but just haven't found the right motivation? Summer volunteer opportunities abroad can be just the ticket.
Let us paint you a picture. You've always wanted to brush up on your Spanish but not making progress at home. So you look through Global Crossroad's list of excellent summer abroad volunteer programs and pick a summer escape in Costa Rica.
You head there and spend time getting to know the locals, offering support, and eating authentic Costa Rican meals. By the time you leave, not only has your Spanish significantly improved—you've also made friends to last a lifetime, as well as enhanced your professional CV.
For these reasons and so many more, Global Crossroad believes that experiencing summer volunteer opportunities abroad is everyone's right. And we know that finding the right program can be daunting, especially considering that most people have concerns about cost, safety, and overall value.
So we've taken the time to cull together the very best summer volunteer programs abroad for you to choose from. Because you don't want to miss out on everything that volunteer abroad summer programs have to offer, right? Check out selection below, and happy volunteering!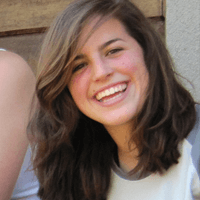 It was all worth it. I treasured the intimate moments travelling and experiencing together
Jessica Mills
- USA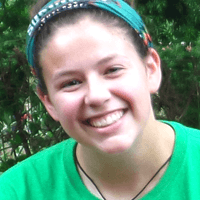 I was not ready to leave when my two months were up. It was an unforgettable experience.
Roberta Quis
- Australia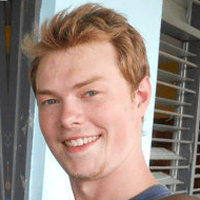 This was an amazing trip. I was immersed in new experiences, cultures, languages and people.
Kenneth Janes
- Canada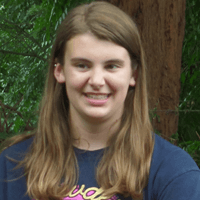 This experience was both exceptional and valuable. Project was extremely enlightening.
Lindsay Scott
- Germany
Globalcrossroad Best Budget Summer Volunteer Opportunities Abroad
Discover Globalcrossroad's in depth selection of our most exciting summer volunteer opportunities abroad:
Summer Escapes in Kenya
If you have a fascination with East Africa, and are enthusiastic to learn more about its culture, then this summer escape program in Kenya is right up your alley. Flying in and out of Nairobi airport, you'll explore Kenya's vastness through a 5-day safari, and working in an orphanage for 22 days.
Cost effective and exhilarating, this is just one of multiple fantastic summer abroad volunteer programs available through Global Crossroad.
Summer Escape in Costa Rica
Between working as a voluntary English teacher for three weeks, and exploring incredible Costa Rica for the month's remaining 5 days, this is a summer escape you can't miss. Aimed for those with an affinity for Central America and Spanish.
As with many of our summer volunteer programs abroad, it helps to be in reasonably good shape because you'll be trekking and doing physical activities throughout this adventure.
Summer Escapes Ghana
Want to experience a getaway in Ghana? Say no more! Most volunteer abroad summer programs have an exotic element to them, but this one is especially remarkable.
On your Ghanaian summer escape, you'll experience this African jewel inside and out: from participating in a week-long cultural and language immersion in Accra to assisting at a local orphanage for two weeks, you'll emerge from this experience a changed person.
Summer Escape in Peru
Do you love archaeology and beautiful landscapes? Are you desperate to see South America?
Then this is one of our summer volunteering programs abroad that you'll enjoy. You'll get to throw yourself into a fulfilling community service project for this first three weeks of this epic journey. Then you'll spend 6 days exploring all that Peru has to offer, including Machu Picchu, jungles, and Money Island.
Summer Escapes Tanzania
Summer volunteering opportunities abroad just got better with this trip to Tanzania. One of Africa's most interesting countries, Tanzania has plenty to offer visitors.
During this amazing summer escape, travelers will discover the serengeti in a 5-day excursion. But they'll also work closely with the local community at an orphanage for 22 days. In between, you'll get to check out the surrounding nightlife, eat scrumptious Tanzanian meals, and bond with new friends.
Summer Escape in India
India is no doubt a culturally rich country. With so many great summer abroad volunteer programs it's important to know why you should one over another.
This summer escape in India is best for people who want to really experience something brand new. Starting in Delhi, you'll learn about India's history and languages, and then spend time working at a local orphanage for two weeks.
Finish off this eye-opening trip with 6 days traveling around India's Golden Triangle: a tour of Delhi, Jaipur, and Agra will introduce you to India's most famous sites, sounds, and food. This experience is sure to be a treat for the senses!
Summer Escape in Nepal
As one of our Asia-based summer volunteer programs abroad this escape in Nepal is very popular with younger travelers and retirees alike.
From the striking Himalayan mountain range to delicious traditional food to the local people's warm heart, Nepal will leave a mark on your heart forever.
After you learn about the country's language and culture for a week in Kathmandu, you'll engage in community service for two weeks before embarking on a 14-day trek across the Annapurna circuit. Talk about an adventure!
You've got nothing to lose and everything to gain by participating in one of these exciting summer volunteer opportunities abroad.
No matter where you want to go in the world, there's a summer escape program that will match your needs. To make the most of your time off school or during a sabbatical from work, be sure to explore our list of summer volunteering opportunities abroad. Going on one just might change the course of your life! And if you're not free in the summertime, there are plenty of other programs on offer.
From working with disabled children to protecting endangered species to offering medical support, Global Crossroad has a program that will work for you.