Would you love to travel and help disadvantaged people, but can't afford to pay high fees?
We have lots of budget volunteer programs which can make your dream of improving the world a reality.
Use your vacation time to experience something completely different.

All programs are designed for middle school volunteers.

Enjoy a safe, well organized and fully supported volunteer opportunity.

Combine sightseeing with interesting work that helps those in serious need.

Boost your future resume with hands-on experience abroad.
Take a minute to complete the form and we will be in touch.
Summer Volunteer Programs for Middle School Students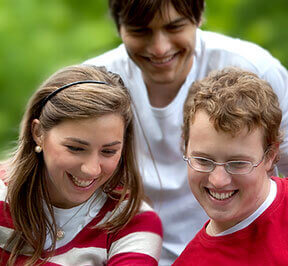 Do you have dreams about doing summer volunteer programs for middle school students? Can you envision yourself doing community development work in Argentina, playing sports in South Africa, or volunteering with street children in Ecuador?
Volunteering abroad gives participants so much back in return for your time and energy.
If you're seeking to enhance your job skills and also enjoy an unforgettable experience, Global Crossroad offers a wonderful variety of middle school summer volunteer programs that will make this year the best one yet.
For teens seeking to improve their future chances of getting into the college of their choice, or enhancing their personal development, volunteering abroad won't lead you astray.
Summer volunteer programs for middle school students are an excellent way to ensure that you spend your holidays on something worthwhile. Whether you want to learn more about teaching English, or non-profit work, Global Crossroad's selection of affordable and safe programs will help you get the most bang for your buck this summer!
Globalcrossroad Best Cheap Summer Volunteer Programs for Middle School Students
Discover Globalcrossroad's exclusive selection of the best list featuring the best summer volunteer programs for middle school students:
Do you want to use summer volunteer opportunities for middle school students to travel the world?
Volunteers with this incredible program will be immersed in Buddhist culture, and get a first-hand glimpse into what it takes to be a practicing monk.
From lesson planning to leading conversational activities with young monks, this is a great position for teens wanting to learn more about Nepal.
If you're interested in how non-profit organizations function from the ground up, set your course for Argentina to support local NGOs grow.
As a volunteer for this worthwhile initiative, you'll get to offer assistance with fundraising and marketing tasks.
You'll also organize community events while working 30 hours per week.
This program is an exciting example of how middle school summer volunteer programs enable you to explore different cultures while gaining practical job skills.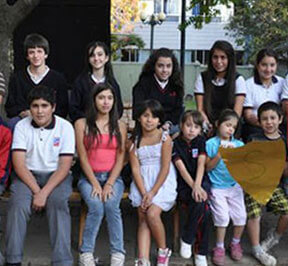 Have you always dreamed of venturing to Central America?
This Ecuador-based program is one of many middle school students summer volunteer programs that offer real-world experience working with underprivileged communities.
Volunteers here will be responsible for improving the children's nutrition through education and healthy meals, in addition to spending quality time with them.
Working up to 35 hours per week, volunteers need to have intermediate level Spanish, as well as English fluency.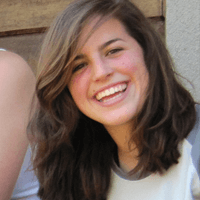 It was all worth it. I treasured the intimate moments travelling and experiencing together
Jessica Mills
- USA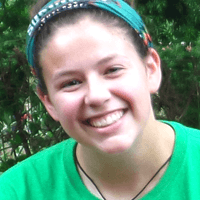 I was not ready to leave when my two months were up. It was an unforgettable experience.
Roberta Quis
- Australia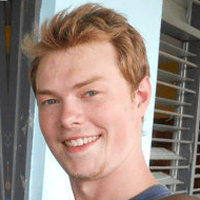 This was an amazing trip. I was immersed in new experiences, cultures, languages and people.
Kenneth Janes
- Canada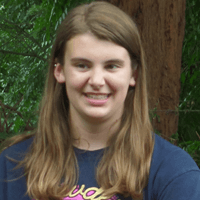 This experience was both exceptional and valuable. Project was extremely enlightening.
Lindsay Scott
- Germany
Cape Town is known as one of Africa's most beautiful places. Why not try your hand at community service while exploring South Africa at its best.
As a volunteer for this physical education project, you'll help local sports organizations by teaching sports like soccer to people in need. Volunteers must be physically fit, active, and have a good understanding of sports.
Summer volunteer opportunities for middle school students let you step outside your comfort zone and embrace what the world has to offer.
Many communities in Peru are really struggling with basic healthcare and medical services. When you volunteer here, you'll get to help local people by offering patient care, nutrition education, as well as more specialized services.
While you don't need any prior training, it does help to know a bit of Spanish to communicate with locals.
Middle school summer volunteer programs are an invaluable way to improve your language skills: if you're seeking to improve your fluency in Spanish, this is a wonderful opportunity to take advantage of.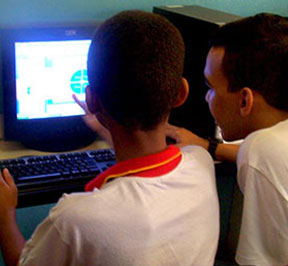 Unfortunately, many children in Brazil grow up without learning about technology, or how to use computers. Since having IT skills is essential for a lot of jobs these days, this really limits the kids' potential to earn money.
Volunteers here will work side-by-side local students, teaching them to use computers. Middle school students' summer volunteer programs encourage you to give back—witnessing the children's progress will be reward enough to keep going.
With the number of incredible summer volunteer opportunities for middle school students, there are surely at least a few that will be right up your alley.
If you want to take a giant leap in your personal growth as a teenager, and set yourself up for a successful future, don't wait another moment to embark on your volunteer abroad journey. Between working at an orphanage to help children in need, serving underprivileged communities in third world countries, and supporting animal conservation projects, Global Crossroad is bound to have a program that brightens your smile and strengthens your spirit.
The benefits of summer volunteer programs for middle school students
Summer volunteer programs for middle school students provide you with an abundance of advantages. When you travel abroad with middle school summer volunteer programs volunteering abroad gives you skills to excel at high school, which greatly raises your chances at being accepted a good college later on.
Plus, it offers real-world professional experience that can translate into better quality part-time jobs during high school.
For youth who want to really get ahead in life, there's no better way to do it than through middle school summer volunteer programs.
Consider this: instead of spending your summer vacation wasting precious time, you'll be traveling world, meeting new people, and learning a whole lot of new skills. Imagine you head off to beautiful Nepal to volunteer as an English teacher for young Buddhist monks.
In addition to soaking up the natural scenery that surrounds you, you'll also get to delve deep into Nepalese culture, learn about Buddhism first-hand, and be immersed in new customs and traditions.
At the same time, you'll be gaining experience as an English teacher, and benefitting from all that entails: from developing leadership techniques to honing your interpersonal skills, you'll come away with a treasure trove of wisdom that will stay with you for all time.
When it comes to job interviews, school applications, or building emotional intelligence, participating in summer volunteer programs for middle school students helps you stay one step ahead of the competition. And Global Crossroad's doesn't just offer summer volunteer opportunities for middle school students—we have programs for a wide variety of people from all ages and walks of life.
So if you're into working with marine life, helping special needs children, or supporting the elderly community, Global Crossroad has just the program to help you dive deeper into your curiosity.