Looking for an exciting summer volunteer program a student can afford?
We have many affordable special programs
where you can make a lifelong difference to others.
Projects to change people's lives, designed for high school volunteers.
Choose from various programs which make a huge difference to how people live.
Gain invaluable practical work experience for your future.
Face challenges and build self confidence through the tasks you help with.

Lots of time to relax, and visit tourist attractions.

Improve the lives and futures of the disadvantaged people you work with.
Take a minute to complete the form and we will be in touch.
Summer Volunteer Programs for High School Students
Are you enthusiastic about participating in summer volunteer programs for high school students? Do you spend your days dreaming about escaping to Costa Rica, working with street children in Guatemala, or working on community development in Argentina?
With Global Crossroad, you can do all this and so much more with our wide array of safe and affordable volunteer summer programs for high school students.
No matter what career path you see yourself pursuing in future, we guarantee there's a volunteer program that will help you succeed in achieving it.
Whether you're interested in exploring healthcare, social work, or teaching English, Global Crossroad provides the best selection of summer volunteer programs for high school students for you to choose from.
Globalcrossroad Best Cheap summer volunteer programs for high school students
Check out Globalcrossroad's incredible list of safe and cost-effective summer volunteer programs for high school students:
High school summer volunteer abroad programs just got better with this excellent opportunity to engage in community development work in sunny Argentina.
Volunteers with this worthwhile project will get a chance to learn first-hand about running non-profit organizations from the ground up.
You'll be responsible for a range of duties, from writing grants proposals to creating fundraising initiatives, as well as assisting local staff.
Escape to Central America with summer volunteer programs for high school students abroad through this exciting program based in beautiful Costa Rica.
You'll spend 22 days teaching English at a local school in an underprivileged area, helping students to improve their conversational skills. And that's not all! After, volunteers will be taken on a trip of a lifetime, exploring amazing landscape through treks, boat cruises, and more.
Volunteer summer programs for high school students are incredible worthwhile, for both the volunteers and local community.
When you head to Brazil to teach computer skills to underserved local children, you're making a real difference in these kids' future. Because many areas in Rio de Janeiro don't have access to computer technology, or lack qualified teachers, your work as a volunteer is deeply needed.
With so many fantastic high school summer volunteer programs abroad in Central America, it's important to pick one that's right for you. For teens who love working with children and want to live in a warm climate, this is a great program.
Volunteers here will work up to 25 hours per week helping improve the quality of life for children and families living around garbage dumps. You must be able to speak basic Spanish to be eligible for this program.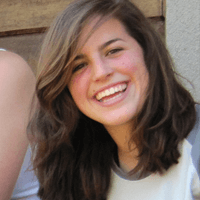 It was all worth it. I treasured the intimate moments travelling and experiencing together
Jessica Mills
- USA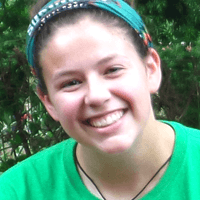 I was not ready to leave when my two months were up. It was an unforgettable experience.
Roberta Quis
- Australia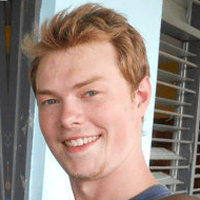 This was an amazing trip. I was immersed in new experiences, cultures, languages and people.
Kenneth Janes
- Canada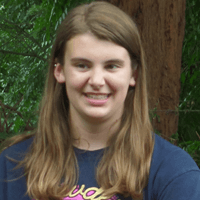 This experience was both exceptional and valuable. Project was extremely enlightening.
Lindsay Scott
- Germany
High school summer volunteer abroad programs are great for exploring new career paths. If you're considering becoming a teacher later on in life, why not try your hand at this fulfilling profession while you're still young?
Volunteers will get to work one-on-one with practicing Buddhist monks: you'll plan lessons, teach English, and soak up the local Nepalese culture. While no prior teaching experience is required, volunteers need to be accepting and respectful of Buddhist customs.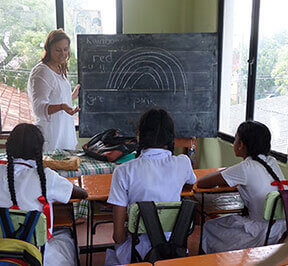 It's true: there's no country in the world like India. Full of vibrant sensory overload, India offers young volunteers a rich canvas to draw experience from.
Summer volunteer programs for high school students abroad like this one not only give you the chance to do community service in a developing country, but to explore the surrounding areas in full.
Volunteers here will spend two weeks working at a local orphanage, and six days traveling around India's famous Golden Triangle, made up of the intriguing cities of Delhi, Jaipur, and Agra.
High school summer volunteer programs abroad are a fun and enjoyable way to get the most out of your holiday as a teenager.
At Global Crossroad, we know how much impact summer volunteer programs for high school students can have your life, both in present and future. From embracing different cultures to enhancing your resume, volunteering abroad will help you to become your best self.
Regardless whether you're curious about working with special needs children, saving endangered animals, or working a local orphanage in a developing country , Global Crossroad offers an abundance of volunteer abroad programs for people of all ages.
The benefits of summer volunteer programs for high school students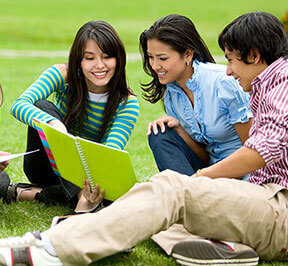 With so many benefits to volunteering abroad, you'll be amazed at the progress you make in a short period of time: from achieving invaluable professional skills to making a significant impact on the world.
Teens who are involved in summer volunteer programs for high school students have a better chance at not only attaining their dream career, but finding out what it is in the first place.
When you're in high school, there can be a lot of pressure to figure out what you want to do for the rest of your life.
This is a daunting issue, and one that is easily solved by making an effort to gain hands-on experience with a variety of jobs in different fields. But how can you do that while you're still a student in high school?
High school summer volunteer abroad programs let you explore your passions while developing your skill-set and meeting incredible people.
Take a moment to imagine you're teaching English to Buddhist monks in gorgeous Sri Lanka. During this journey, you learn Buddhism from real practising monks, and dive deep into Nepalese culture.
Between the connections you form with local professionals and international colleagues, as well as your students, you come away from the experience a stronger person.
There's no doubt that participating in high school summer volunteer abroad programs helps teens develop their emotional intelligence, increase their self-confidence, and provides guidance toward their authentic passions and talents.
By doing summer volunteer programs for high school students, you now have a more well-rounded perspective on life and a better understanding of the struggles and triumphs that different cultures go through.
From helping animals to working in medicine, there's never been a better time to explore Global Crossroad's selection of the best volunteer programs. Seize the day, and jump on board!