Looking for an exciting and affordable Winter Volunteer Program for student?
We have many affordable special programs, where you can make a lifelong difference to others.
Change the lives of forgotten people for their betterment during winter vacation.

Experience a true cultural immersion like no tourist ever could.

Safe, reputable, and highly reviewed humanitarian organizations

No middlemen- all fees benefit those in need.

Looks amazing on a college application or job resume

An excellent way to get practical experience and to build your skill set.
Take a minute to complete the form and we will be in touch.
Winter Break Volunteer Trip
Are you a teacher or team leader searching for something different for your students to do with their winter break?
Global Crossroad has several great winter break volunteer trips. Global Crossroad has been working with groups since 2003.
What are your students going to do with their winter vacation this year? Are your students searching for something extraordinary that has the potential to truly make a positive impact on the world?
Global Crossroad has a wide assortment of winter break volunteer opportunities for the big-hearted, compassionate, travel-inspired student. There are programs all over Africa, Asia, and Latin America.
Your students can work with orphans, students, animals, nature, or building projects. There is something for everyone!
This is a special time in your students' lives where they have the freedom to just set out into the world. They will find though that there are a lot of people, communities, animals, and environments that are suffering on a daily basis.
Taking a winter break volunteer trip is an incredible way to help change those tragic fates. If you are a group of three of more, you can even customize your winter break volunteering overseas opportunity.
A Global Crossroad representative will help you and your group plan the perfect trip according to your interests, needs, and goals. Check out everything Global Crossroad has to offer today! You won't be disappointed.
Proposed Itinerary for a Winter Break Volunteer Trip
Phase 1: Orientation (few hours)
This is where your students will be introduced to various important aspects of the culture, traditions, religions, and societal components of the country that they are visiting.
Your students will be briefed on their chosen winter break volunteering overseas opportunity during this time. All of their questions will be answered, so that they are ready and prepared to begin their humanitarian work.
Phase 2: Volunteer Program (5-6 days)
This is the core of your students' adventure. They will choose to dedicate your time to a program that involves things like teaching, orphanage work, animal conservation, nature conservation, and construction.
Most groups are no bigger than four to five volunteers. Everything will be set up for your students, including their accommodations and transportation.
Phase 3: Closing
Your students will complete an evaluation of their winter break volunteering abroad opportunity experience. This will be a time when they say their farewells and head back to their home country.
Possible Winter Break Volunteer Trip Options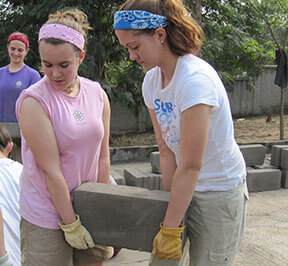 Are your students handy and actually enjoying working with their hands? There is a great need for volunteers like you in rural and poverty stricken communities around the world.
Your students will be helping to build and rebuild important community structures, like school, libraries, and orphanages.
Are your students interested in or looking to gain experience in the field of education? This winter break volunteering abroad opportunity is an excellent chance to explore this field, while also providing some very valuable English education to students who might not be able to receive it otherwise.
Orphanages around the globe are in great need of compassionate, kind, loving, and caring individuals to come lend a hand. These poor children would benefit greatly from your presence and efforts toward their overall wellbeing. This will be an incredibly heart warming experience working with incredibly grateful children.
Do your students want to spend their winter somewhere warm, while helping to protect and restore sea turtle populations in places like Mexico and Costa Rica?
There are multiple winter break volunteer trips that will take your students to warm tropical places where they will work closely with vulnerable sea turtles.
Do your students want to do your part to help save our environment?
Why not spend one-week of winter break volunteering with one of the many amazing nature conservation projects through Global Crossroad? Your students can travel to places like Nepal, Ecuador, Peru, and South Africa this winter!
Customized Projects
If you are a group of three or more, Global Crossroad offers the option to create a customized volunteer plan. You will work with a Global Crossroad representative to create yours and your group's perfect winter break volunteering overseas opportunity based on specific interests and goals.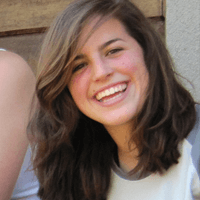 It was all worth it. I treasured the intimate moments travelling and experiencing together
Jessica Mills
- USA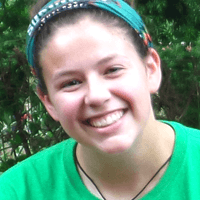 I was not ready to leave when my two months were up. It was an unforgettable experience.
Roberta Quis
- Australia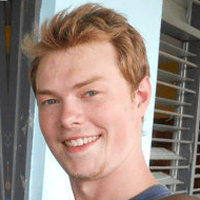 This was an amazing trip. I was immersed in new experiences, cultures, languages and people.
Kenneth Janes
- Canada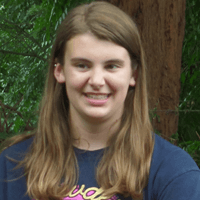 This experience was both exceptional and valuable. Project was extremely enlightening.
Lindsay Scott
- Germany
Some Features of Global Crossroad's Winter Break Volunteer Trip Programs
Customize Your Group Itinerary
Regardless of your students' interests, we can craft a personalized itinerary to ensure that your students' needs are met.
Group Accommodations
All students will be kept together in a group living situations, such as a hostel or nearby host families. This will ensure that they can share their experience, remain connected, and feel safe.
Orientation and Cultural Immersion
Unlike individual volunteer programs, we invite local expert to give an orientation about the local country, history, life, and safety measures to your students. Depending upon the needs of the group, we also organize local cultural immersion programs, like observing local dances, visiting local villages, cooking classes, and language studies.
Travel
Over the weekend or during times of no volunteer commitment, small trips will be organized to expose your students to different parts of the country in which they are visiting.
Designated Group Leaders
Safety and the experience of the students or volunteers are very important to us. So depending up on the number of volunteers, either someone from the US office will serve as a team leader or if group is small, our local country coordinator or staff will serve as a team leader.
Our leader will stay with group 24/7 to make sure the program is going well and the students are safe at all times.
Group Discount
Global Crossroad offers the world's most affordable programs! However, we are still willing to offer discounts to groups.
Our experience with groups
Global Crossroad began working with group trips in 2003. For your winter break vacation, Global Crossroad can help you customize a group volunteer trip to work with children, animals, nature, or community building. Your safety and satisfaction is guaranteed! There will always be a group leader present.
Please feel free to contact us via email or phone, if you are planning a group program for your students.