Highlights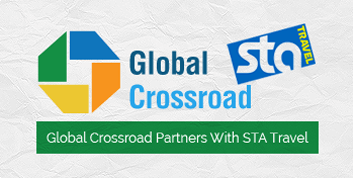 Highlights
Global Crossroad is one of the leading volunteer vacation companies based in Dallas, Texas, USA . We offer a variety of travel programs, all ensuring a meaningful, rare and introspective cross-cultural experience. Leading national newspapers, including USA Today and The New York Times , have published stories detailing Global Crossroad's projects and programs. Here are some of the published articles.
What our Volunteer says
I am leaving Nepal a different person – Nepal has been an incredible adventure and I would recommend it to everyone!


Jessica Nelson
I love Costa Rica and can't wait to come back! Thanks Global Crossroad for getting me here and living the dream!

It is a life experience that I strongly suggest to anyone that want to spend some time abroad and want to have an amazing experience!!!

This has been a great opportunity. From my placement to the family here in Kasoa, everything has been exceptional. I would love to come back and stay longer.