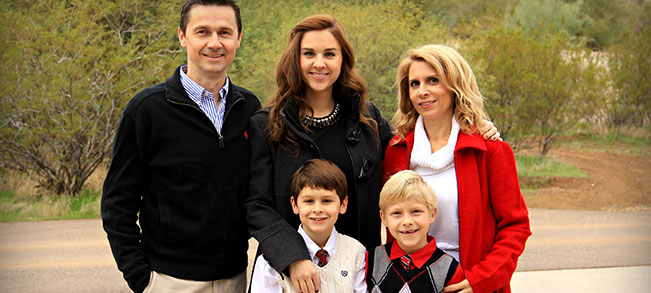 Our family vacation volunteer program is one of the best ways to bond as a family and share your deepest values. Through our program, parents and children will appreciate the beauty of other cultures, and put into practice a motivation to serve humankind. Through the experience, many families have found their children appreciating their own culture and values. Our family volunteering vacation is a hands-on project. You'll visit locations that are safe as well as culturally rich and environmentally beautiful.
Benefits of Global Crossroad
Family Volunteering Vacation
Strengthen your Family Bonds
This phase can range from 1–7 days depending on the time availability for your group. If your group has a limited time, the orientation just covers the local culture, religions, society, ways of life, safety issues, and program orientation. After orientation, your group goes directly to the volunteer project. However, If orientation is more than 2 days, we combine language, cultural immersion, and travel programs.
Work with Indigenous Communities
You'll work in communities where people value traditional relationships, elders are respected, guests are very well treated, and helping fellow human beings is considered a most important endeavor.
Extremely Well Organized
Our staffs have over 8 years of experience and have hosted over 8,000 happy volunteers. Your every need will be taken care when you're in the field. You'll be supported not only by the head office in the US, but also by our in-country coordinator, field staff and project staff.
What Next
Now that you and your family are ready to take the trip and gain the kind of experience that will open your eyes and broaden your minds, there are 2 ways you can participate:
Planning Your Trip
Throughout the world, we have built homes and schools, uplifted lives of grassroots communities and allowed our volunteers to discover fascinating local cultures, gain hands-on working experience and return with unforgettable memories. If you have a group of 4 or more volunteers, you can plan your own trip with our help. If you have children under 18, you'll need chaperones to accompany them. By planning your trip with us, you'll
Make sure you get the best out of your family vacation

Ensure you're well taken care and your every need is looked after

Immerse in local cultures and contribute in improving poor communities

Enjoy fascinating sights and sounds of the destination you choose to visit
You can choose from projects like:
Working in an orphanage or caring for children abused and living in streets

Teaching English and other subjects

Working in conservation projects

Participating in HIV/AIDS awareness-generating campaigns

and many other projects, spread across 14 countries in 3 continents.
To start the planning process, contact us either by emailing us at info@globalcrossroad.com or contact@globalcrossroad.com or by filling out the form below.