Would you like to help people living in poverty, with poor housing and little chance of a decent education, without paying huge fees to do it?
We have lots of exciting and meaningful volunteer abroad programs which have a direct positive impact on the lives of all who participate, for you to choose from.
Enjoy first-hand insight into the lives and cultures of communities abroad

Choose from the best priced volunteer projects around
Experience something which is rewarding and life changing
Communities benefit as fees are paid to the projects directly, no middle man to pay for.
Get the most out of a safe, well organized program that makes a long term difference.
Take a minute to complete the form and we will be in touch.
Top Inexpensive Voluntary Work in Social Work Programs Abroad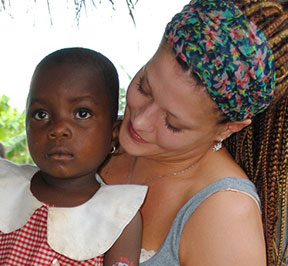 Do you hope for a life that's filled with voluntary work in social work?
Can you imagine yourself working with educational programs in Peru, helping children in Brazil, or supporting a medical volunteer project in Kenya?
Global Crossroad has a large selection of the best social work volunteer programs around, as well as a wide range of other fascinating types of programs.
Volunteering abroad is a great way to improve your professional network, meet interesting people, and learn more about the world around you.
At Global Crossroad, we feel that volunteer abroad programs are important stepping-stones in personal growth.
Top Inexpensive Voluntary Work in Social Work Programs Abroad
Enjoy this selection of Globalcrossroad's excellent social work volunteer opportunities abroad:
Volunteer social work is deeply rewarding, especially when you're working with children. For this educational program in Peru, volunteers will be offering support to kids living on the street.
Many families in Peru live at garbage dump sites, and are in need of proper healthcare, hygiene, and nutrition. Volunteers will participate in community outreach, as well as care for the kids, and teach English.
Teaching English overseas can be a very fulfilling volunteer social work experience
—and what better place to do it than beautiful Costa Rica? This Central American country is lacking in high quality English teachers.
Volunteers with this program can expect to spend their days practicing basic conversational skills with local students, and offering administrative support to staff.
With so many great social work volunteer programs to choose from, it can be hard to pick just one. So for those who love spending time with children, this one's for you! Many parents in Brazil work during day, and must leave their kids at home.
Volunteers are responsible for staying with these children and providing them with an engaging experience, from feeding them healthy meals to practicing English.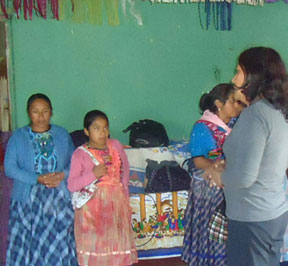 In Guatemala there are many areas where women are stuck in a cycle of poverty. They endure abuse and have no means to earn a living. Volunteers with this important project will help these women by teaching them English, and offering general support.
Responsibilities include giving craft workshops, and helping the project manager. Of the various social work volunteer opportunities abroad this one is geared toward people who are very compassionate and have intermediate Spanish.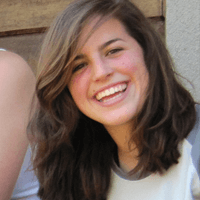 It was all worth it. I treasured the intimate moments travelling and experiencing together
Jessica Mills
- USA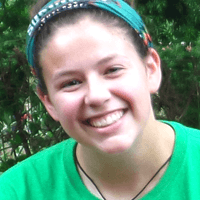 I was not ready to leave when my two months were up. It was an unforgettable experience.
Roberta Quis
- Australia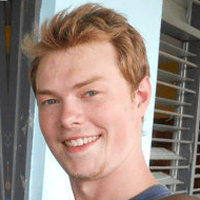 This was an amazing trip. I was immersed in new experiences, cultures, languages and people.
Kenneth Janes
- Canada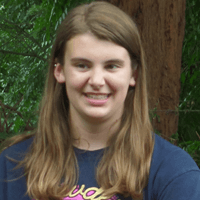 This experience was both exceptional and valuable. Project was extremely enlightening.
Lindsay Scott
- Germany
Argentina is full of fun and food, but there are many sides to the country that typical tourists don't see. Community development is really crucial in certain areas, and the nonprofits need extra support.
One of a variety of good voluntary sector social work jobs, this program is well-suited to people with prior experience writing grants and proposals for NGOs.
Tanzania already struggles with poverty and malnutrition, so HIV/AIDS only adds to an already strained healthcare system.
This country seeks volunteers who are able to offer local patients counseling services, along with education outreach, and seminars on the subject.
While no special training is necessary to participate, volunteers are encouraged to learn about culture in Tanzania and bring a positive attitude for this social volunteer social work.
A wonderful volunteer social work experience for people who enjoy construction work and manual labor, this program has everything: Thailand's beautiful climate, friendly people, and a good cause. Located in Sangklaburi, volunteers will be asked to help the local community build a home for orphans to live in.
Volunteers will work between 25 and 30 hours a week, and come away with memories that will last forever.
Social work volunteer programs are so vital because of the help they bring to people in need. If you have prior experience working in medicine or healthcare, this project might be perfect for you.
Volunteers will have the honor of working with local healthcare professionals on building a sustainable medical system in either Nairobi or the Maasai region. A basic understanding of Kenyan culture is also appreciated for this position.
With so many social work volunteer opportunities abroad you might have you hands full trying to decide on one! Remember that no matter which program you choose, you'll gain so much from it.
Voluntary work in social work will help move your career forward, as well as strengthen your personal ability to adapt to different situations and cultures. Plus, you can always do another volunteer program after finishing your first! Global Crossroad has myriad excellent volunteer abroad programs to look through—from medical care to nature conservation —so start your journey today!
The Benefits of Voluntary Work in Social Work
Of course, it should come as no surprise that volunteering has myriad positive aspects. Doing voluntary work in social work means that you're helping people in other countries to improve their lives.
Volunteers often share their own skills so that others can benefit. But that's not all: voluntary work in social work is equally about learning from the local communities you live with for your period of time abroad. You'll have your mind opened to new ways of approaching old subjects, and see different practices firsthand.
Better yet, volunteer social work experience often lets you work side-by-side with local professionals in your chosen field. If you're looking to go further with social work as your career, there's no better way to beef up your CV than voluntary work in social work.
For instance, when you volunteer with a community development project in Argentina, you'll be enhancing skills relevant to social work—all while feeling good about giving back.
But the best part about social work volunteer opportunities abroad is that they are so all encompassing. In addition to being a professional asset, volunteering abroad also helps people improve their relationships with people, and increase their acceptance of different ways of life.
The experiences you gain from voluntary work in social work will benefit you in all areas in your personal and professional development.
Global Crossroad is please to offer an exclusive selection of social work volunteer programs —and other varieties of programs, too.