Share your skills, kindness, and time with youngsters who appreciate the chance to learn on this exciting volunteer abroad program
The best prices, with affordable fees to suit your budget

No middle-men mean communities enjoy the direct benefit of your work and payment

A well organized and safe volunteer experience you will never forget

Make a significant difference in the lives of disadvantaged children

Explore the natural wonders South Africa has to offer
Take a minute to complete the form and we will be in touch.
Volunteering in South Africa Orphanage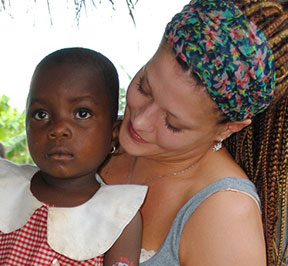 To those in Western cultures, an orphanage can appear to be a sad place, but South African children in an orphanage find joy as they have refuge from the harsh conditions of the streets and support as they tackle life.
The alternatives to an orphanage are alarming. Orphanages are places where volunteers can watch the children laugh, learn and grow.
If you enjoy and have fun working with young children and would like to help create a better living situation for these children many of whom live below the poverty level, then volunteer in South African orphanage and support disadvantaged children and communities where they live.
Role of Volunteer
Volunteering in South Africa orphanage involves in various activities such as reading stories, performing puppet shows, caring for and playing with the children.
You will also teach basic conversational English and help with homework.
Volunteers support recreational and artistic activities with the objective of entertaining learning and help is needed with organizing and developing sports activities for the children.
Volunteers help in the kitchen serving lunch in the dining room and assist with location-specific duties like routine maintenance, construction, etc.
Teaching basic conversational English
Developing creative free-time programs such as dance, arts, music and other physical activities
Helping the children with various health and personal hygiene needs
Teaching life-skills
Housekeeping as well as cooking and serving food to the children
In South Africa, we work in small communities/neighborhoods, and the majority of our projects are very closely related within these communities. All of these projects are in desperate need of volunteers.
Therefore, volunteers will often be requested to work with more than one project in their community during their stay.
This not only helps the projects immensely, but it also gives volunteers a unique opportunity to experience different issues and facets of the South African people.
Skills
/Qualification Needed
No specific qualifications are required to work in orphanage in Africa, but your understanding of South African culture and diversity can help improve the experience for you and the children.
Consider enrolling in our five-day Cultural Immersion & Information program. Volunteers should be passionate about caring for others and very understanding to the often-adverse situations of these children while being patient and flexible.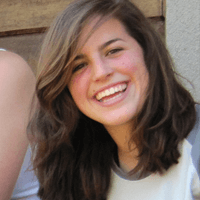 It was all worth it. I treasured the intimate moments travelling and experiencing together
Jessica Mills
- USA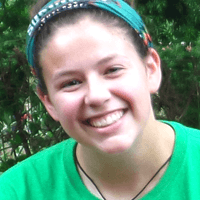 I was not ready to leave when my two months were up. It was an unforgettable experience.
Roberta Quis
- Australia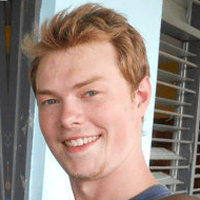 This was an amazing trip. I was immersed in new experiences, cultures, languages and people.
Kenneth Janes
- Canada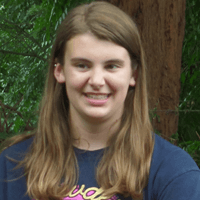 This experience was both exceptional and valuable. Project was extremely enlightening.
Lindsay Scott
- Germany
Volunteer in South Africa: Project Locations and
Free Time Options
The locations of Global Crossroad's volunteer in South Africa projects are in the Eastern and Western Cape Provinces.
All projects and our Cultural Program originate in Cape Town, but most placements are located are located outside of Cape Town.
All placements offer access to activities that are considered "authentic South African" experiences and all locations are surrounded by breathtaking scenery and natural beauty.
A few of our projects are located in Stellenbosch in The Winelands. This town is the second oldest and one of the richest towns in South Africa.
The wines, historical buildings, oak lined streets and university offer a beautiful backdrop for free-time excursions. Stellenbosch is centuries old and the town was founded primarily to support the region's wine production.
Historic Cape Dutch architecture rules the town and most buildings have been carefully restored. Vineyards and wineries are the main pull here, but hiking trails abound at local nature reserves.
Our Garden Route projects are based in Albertinia, Knysna, Oudtshoorn and Riversdale. The Garden Route is wrapped along the coastal area along the Gouritz River, up into the foothills of the Langeberg Mountains.
There are a few local wineries and the local Garden Route Game Reserve offers a chance to see animals in their natural environment. The 2nd highest bungee jump in South Africa is located at the famous Gouritz Bridge.
Beachside towns are only 30-45 minutes away and offer a great afternoon of relaxation and playing tourist.
There are water sports and trails for hikes, horses and cyclists. Oudtshoorn is known as the ostrich feather capital of the world and also boasts caverns and caves to explore.
Riversdale is the flower kingdom of the garden route and there are mountain activities as well as many local markets at which to buy local artists' works.