This program is currently unavailable...
Paid Internships in the United States
Paid internships in the United States are only open to international students interested in a J-1 exchange visa training program or optional practical training (OPT)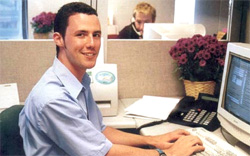 Are you an international student currently in the United States? Are you looking for a professional internship for your optional practical training (OPT)? Whether you are an international student in the U.S. or are planning to come to the U.S. for an internship, Global Crossroad's USA Internship Program offers you valuable hands-on experience and opportunities for professional development. Our unique and rewarding "Internship in USA Program" unites the U.S. business world with qualified interns from all over the world. The program provides international candidates with the prospect of gaining work experience with reputable U.S. companies in areas as diverse as management, hospitality, tourism, research analyst, accounting, marketing, engineering, construction, and customer services.
Requirements/Highlights
• Minimum commitment of 12 months
• Fluent in spoken and written English
• Eligible to apply for J1 visa (see state department requirements for J1 visa (http://travel.state.gov/visa/temp/types/types_1267.html)
• High work and personal ethics and the willingness to work hard
• This is a J-1 exchange program, so it is only available to international students
• Foreign students currently in the United States may join our program in their OPT period
• Must have either related work experience and/or educational background in your field of interest
• A valuable training opportunity (a non-paying position)