Conservation Based Summer Volunteer Programs Abroad
Check out these opportunities to get hands-on with conservation work in many countries around the world
Travel with a real purpose ‐ your time and effort will make a lasting difference.
A fantastic opportunity to help save endangered animal species.

During twenty years of business we have helped many thousands of volunteers enjoy their perfect summer program.

We offer programs working with either animals or the environment.

Guaranteed lowest program fees in the US ‐ starting from $100 -$200 per week.
18 countries, 200 projects and thousands of happy volunteers since 2003.
Summer Volunteer Programs Abroad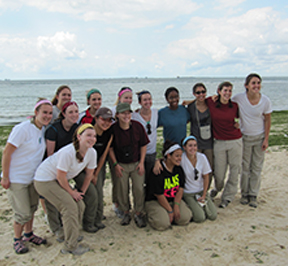 Have you ever wanted to volunteer abroad in conservation? Do you love nature and animals and want to support endangered species? Do you want to spend a month or more volunteering abroad? Then look no further – Globalcrossroads has sourced some of the most affordable and interesting volunteer conservation projects worldwide to ensure that volunteers can access animals and projects that need extra support.
Globalcrossroads has been sending volunteers abroad since 2003 to a range of different teaching, education, building and volunteer conservation projects and are helping change the world by offering affordable and meaningful projects for those looking to volunteer. If you are thinking about volunteering then check out these great Conservation volunteer abroad projects on offer.
Benefits of volunteer abroad conservation projects
Making a meaningful difference in this world is important and can have such a positive impact on yourself, the individuals or organisation you work with and the community that you support.
Volunteer conservation abroad can be especially important because animals and the environment cannot stand up for their rights or support themselves and with a little support conservation can help endangered animals survive and thrive in their new conditions.
Sadly, many countries don't put emphasis on saving animals and animals need support from conservation charities and Conservation volunteers abroad.
When you volunteer abroad conservation projects get a little extra help and support, as well as an extra pair of hands to help with the animals or protecting the wild. For example elephants are beautiful creatures but also large and require a lot of food.
With a volunteer feeding and bathing elephants this leaves the regular staff time to support the elephant in a different way. Volunteer conservation projects are a unique learning process for volunteers to see how animal projects are run and also offer real work experience to add to resumes in the future.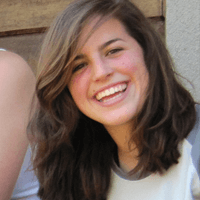 It was all worth it. I treasured the intimate moments travelling and experiencing together
Jessica Mills
- USA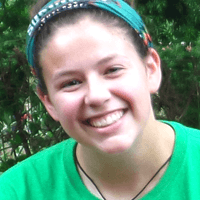 I was not ready to leave when my two months were up. It was an unforgettable experience.
Roberta Quis
- Australia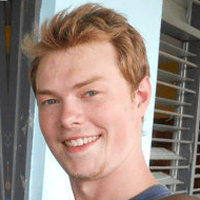 This was an amazing trip. I was immersed in new experiences, cultures, languages and people.
Kenneth Janes
- Canada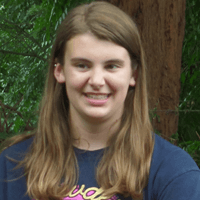 This experience was both exceptional and valuable. Project was extremely enlightening.
Lindsay Scott
- Germany
Globalcrossroad Best Cheap Volunteer Abroad Conservation Programs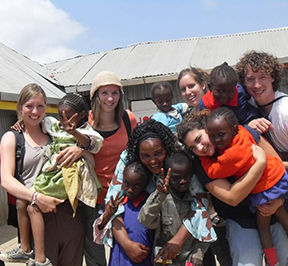 Globalcrossroads is dedicated to sending Conservation volunteers abroad to interesting projects that are in need of help, and have sent many of the 18,000 volunteers since 2003 to Volunteer conservation projects abroad. If you want to work with animals but are not sure where to go then check out the following list of volunteer conservation abroad projects and see which one excites you.
Conservation volunteers abroad will get the chance to meet the national symbol of China and one of the most endangered species in the world, the panda. Volunteers will get the chance to experience Chinese culture while helping support a dedicated panda conservation centre, helping feed and play with pandas as well as the administrative parts of running a conservation centre.
Nepal is such a beautiful country but as tourism increases it is important that conservation and eco projects does too. As a Conservation volunteer abroad you will be working at a conservation project in rural Chitwan and helping with a variety of tasks including sowing seeds of indigenous tree species. Conservation volunteers abroad can gain a great insight to the Nepali culture and untouched beauty of the country and people.
As well as volunteer abroad conservation for elephants in Thailand, volunteers can also work with elephants on the beautiful island of Sri Lanka. A unique project, here you will be assigned your own elephant and take daily care of it including fundraising if needed. You get the chance to really bond with an elephant and understand how much energy it takes to have an elephant as a pet.
Volunteer conservation abroad helping with elephants is a great way to get to know these gentle giants up close. Elephants are part of Thai culture and the symbol of Thailand but many of the elephants are used as tourist attractions or in the logging industry. Help them by helping out at an organisation that is trying to allow elephants to live peacefully.
Volunteer abroad conservation in Kenya is a wonderful way to experience Africa and one of its most famous tribes, the Masai Mara. Conservation volunteers abroad here will help preserve the Masai's culture by helping them write their culture and traditions down.
The Conservation volunteer abroad in the region of Atenas will be privileged to stay in a lush green area famous for coffee and sugarcane. The region has an impressive array of flora, fauna, birds and butterflies and Volunteer abroad conservation projects include preserving the area, environmental education for children and helping to establish sustainable systems to conserve the area.
Working as a conservation volunteer abroad you can help protect Ecuador's beautiful Galapagos Islands, where Charles Darwin tested his theory of evolution. From reforestation to securing food production, conservation volunteers abroad will help ensure animals can survive for generations to come on these islands.
Imagine being on a beach and helping brand new baby sea turtles find their way out into the ocean. That is part of the role for conservation volunteers abroad in Mexico. You will get to learn all about the voyage of the sea turtle from birth to conservation efforts and protecting this species in sunny Mexico.
Volunteer abroad conservation are some of the most meaningful projects you can work with. By protecting the environment and animals you are helping everyone in the world as well as the future generations. Globalcrossroad has sourced many great volunteer conservation projects and offers them at affordable prices and convenient times of the year. From gap years, to winter breaks or summer holidays, it's your time to become a Conservation volunteer abroad.